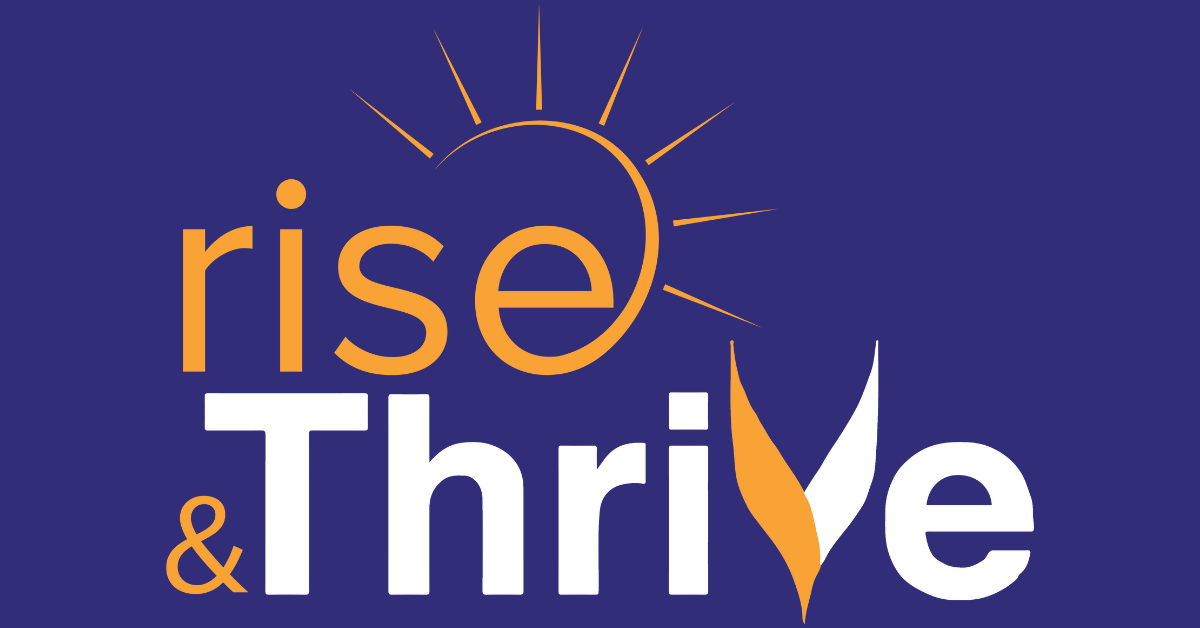 ---
ThriveAP launches Rise & Thrive Workshop Series, the only live and comprehensive series focused on emerging & trending topics for advanced practice providers (APPs) at every career stage. With this strategic product launch, ThriveAP, the nation's most trusted resource in transition to practice education for APPs, continues to build upon its core mission to support NPs and PAs, and help facilities support clinicians from the beginning of their education throughout their careers.
Rise & Thrive is a 12-month, live and virtual series taught by actively practicing field experts. The dynamic and in-depth workshops are focused on hot topics NPs and PAs are facing daily in practice.
ThriveAP will consistently be updating and adding workshops to the schedule to stay abreast of the evolving health care landscape. The current 2023 Series Schedule includes:
Psychological Safety for the Practicing Provider
Basic & Advanced EKG Interpretation
Dizziness: Does it Make Your Head Spin?
Wellness Exams: What You Need to Know
X-Ray Interpretation: What Do You See?
Dementia: Identification & Management
Leadership for the APP
Financial Documentation: Are Your Charts Reflecting Your Work?
Obesity: What's New, What's Hot?
Total Breast Care: Benign & Not so Benign
Office Emergency or Urgency
The Allergic Response: What Type Was That?
"At ThriveAP, we know education is continuous for Nurse Practitioners and Physician Assistants /Associates throughout their career. The Rise & Thrive series will provide meaningful and engaging education on the latest procedures, best practices and newest innovations in clinical practice. The topics covered are specific to APPs' everyday practice," said Veronica Hill, DNP, CRNP, VP of Programs and Content at ThriveAP. "It continues to be our utmost mission to support the advanced practice workforce through enhanced educational experiences - Rise & Thrive will accomplish just that."
"ThriveAP continues to develop unmatched educational opportunities for the APP community. Our breadth and depth of solutions are expanding and will continue to grow exponentially in 2023. We look forward to being the first name in advanced practice provider continuing medical education - regardless of care setting or career stage," said Jim Creason, President and CEO of ThriveAP.
The Rise & Thrive workshop series kicks off January 2023! It is a structured benefit included in ThriveAP's transition to practice curriculums for current participants; however, non-participants can subscribe to the series for an annual cost of only $199.00.
If you're ready to rise & thrive visit: https://www.thriveap.com/rise-thrive-workshops
---
About ThriveAP
Founded in 2012, ThriveAP has become an important education resource for Advanced Practice Providers and their employers throughout the nation. ThriveAP's programs help facilitate the growing impact of APPs in the delivery of healthcare and is recognized for its quality, relevance, and convenience. The ThriveAP program blends interactive educational experiences, community, and support to improve provider productivity, proficiency, and confidence through real-world skill development. Learn more, ThriveAP.com
Your email address will not be published. Required fields are marked *
STAY UP TO DATE WITH NEWS & BEST PRACTICES
Form