Turnkey Transition to Practice Curriculums
Promote efficiency, efficacy, engagement, retention, and impact critical mitigation of burnout factors in your advanced practice workforce with education and support programs.
ThriveAP offers transition to practice solutions in Primary Care & Acute Care Medicine.
Fill out the form if you are interested in supporting your APP workforce and ThriveAP will contact you to discuss your goals.
* If you are looking to enroll yourself in a transition to practice curriculum fill out our provider application.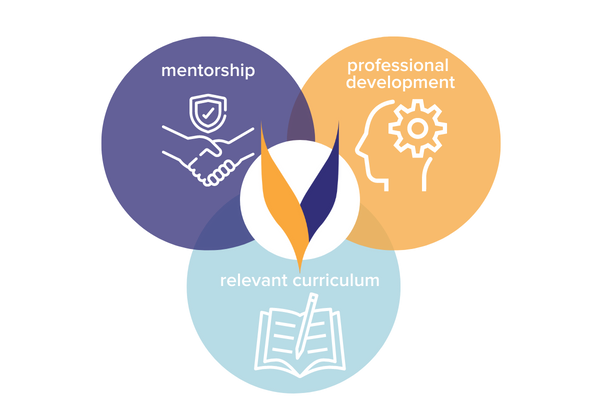 More Transition to Practice Resources for Health Care Employers
ThriveAP Employer Blog
Checkout our blog packed with transition to practice insights, best practices, and news for health care employers!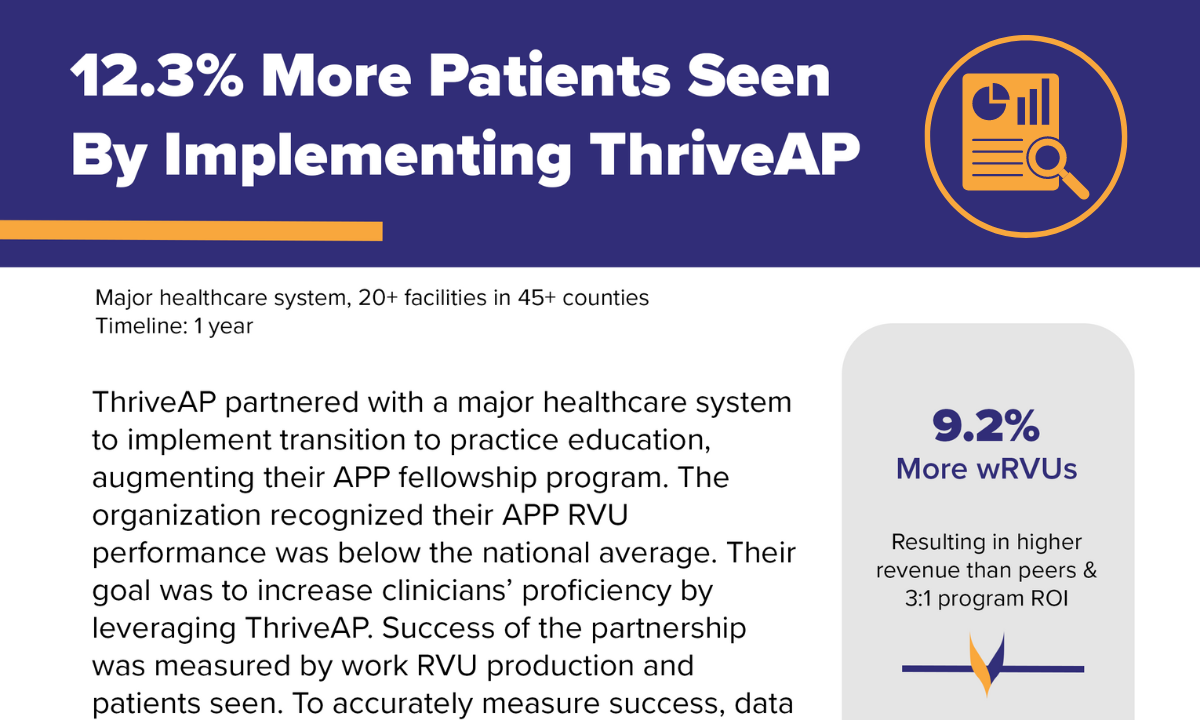 Case Study
Learn how a leading healthcare system increased patients seen by 12.3% and experienced a 3:1 ROI.