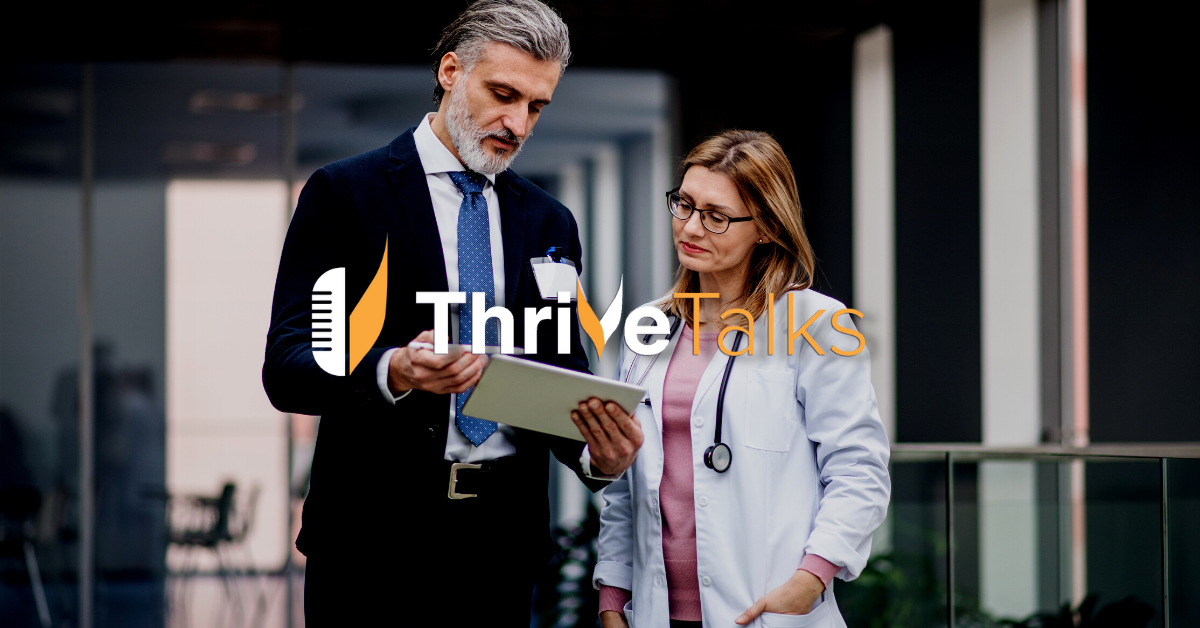 ---
In ThriveTalks episode three, Trevor Brown, VP Employer Partnerships at ThriveAP, explains key areas of focus as you approach internally selling your APP fellowship or transition to practice program.
If you haven't already, meet the stakeholders you will be selling to in ThriveTalks episode two.
How to Gain Buy-In For Your APP Fellowship
Read the ThriveTalks Episode 3 Transcription
Today we will discuss how to internally sell your transition to practice program within your organization.
Previously we have discussed how to identify the right stakeholders but today we want to focus more on how to achieve gaining their buy-in. Imagine this effort the same as you would a general sales process.
Key Performance Indicators & Metrics
Think of each individual stakeholder and what is important to them. You will want to consider what key performance indicators (KPIs) they are measured on within the organization. Going one step further, be ready to answer how your program or fellowship will help improve their KPIs or meet their goals.
Outside of the Box Funding
When you look for funding, be creative - think outside of the box. Are there funds that already exist that you may not be thinking of? For instance, a lot of organizations don't initially think of this but when you consider the enhanced educational component, the portion ThriveAP provides, there is CME/CE allotted. Meaning, there are CME/CE funds already identified for education and development. Can you apply this allotment towards participation in your APP Fellowship program? Find out if there are funds available through the organization that you can pull from. Is tuition reimbursement a possibility? Are there other programs or initiatives that have been approved that you can reach? If so, how were they funded?
When you approach each of your key stakeholders keep in mind what is most important to them. How is your program going to help them achieve their particular goals? Making sure your "sales pitch" speaks to their core motivations will help as you try to sell your program internally.
Gaining APP Fellowship Buy-In & Internal Selling
You can develop a more thorough ROI narrative with our comprehensive Guide to Gaining Stakeholder Buy-In. This guide will help you identify the core motivations of various stakeholders so you can speak directly to their KPIs and core metrics. Learn how to appropriately "sell" your transition to practice program to each stakeholder in the free guide below.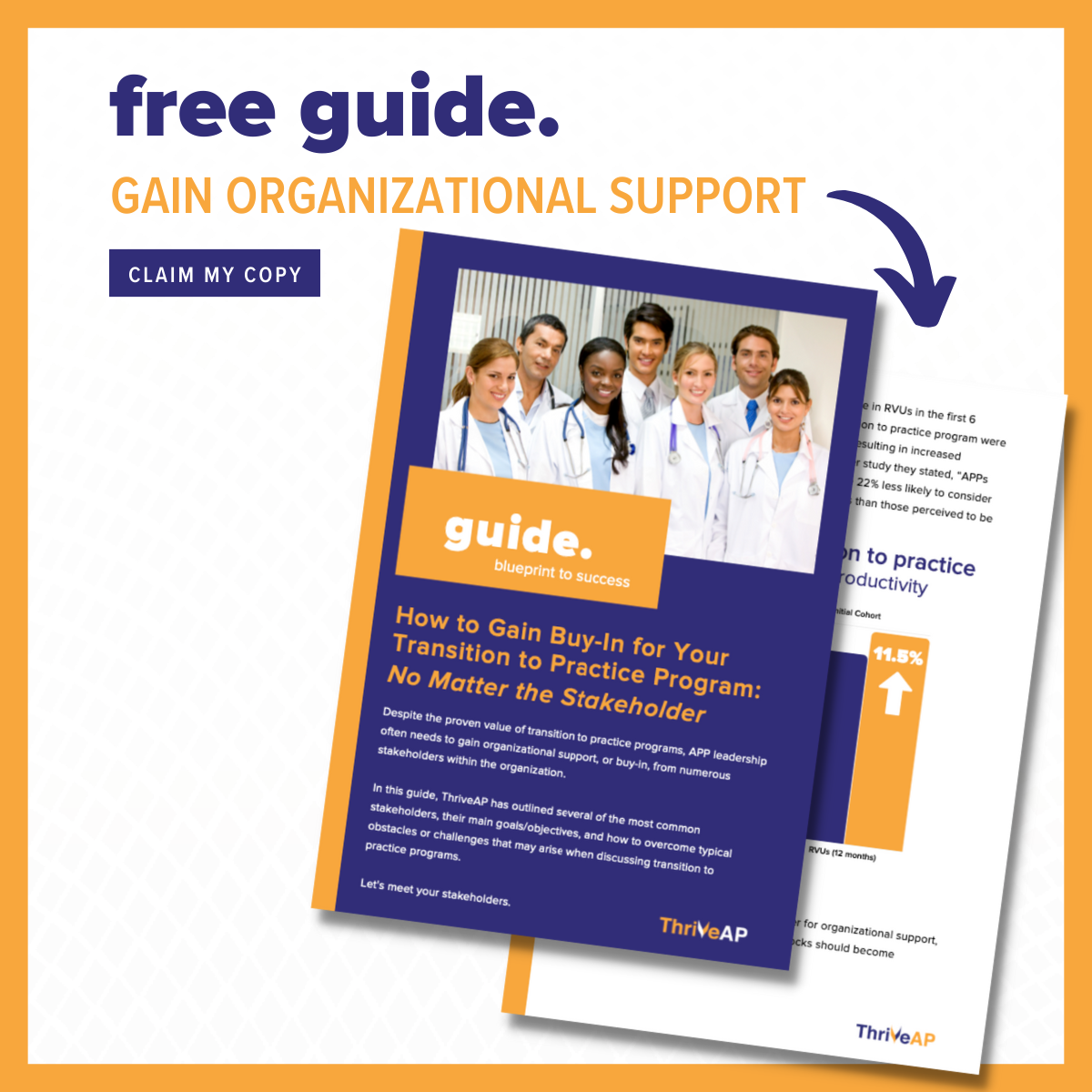 Your email address will not be published. Required fields are marked *
STAY UP TO DATE WITH NEWS & BEST PRACTICES
Form