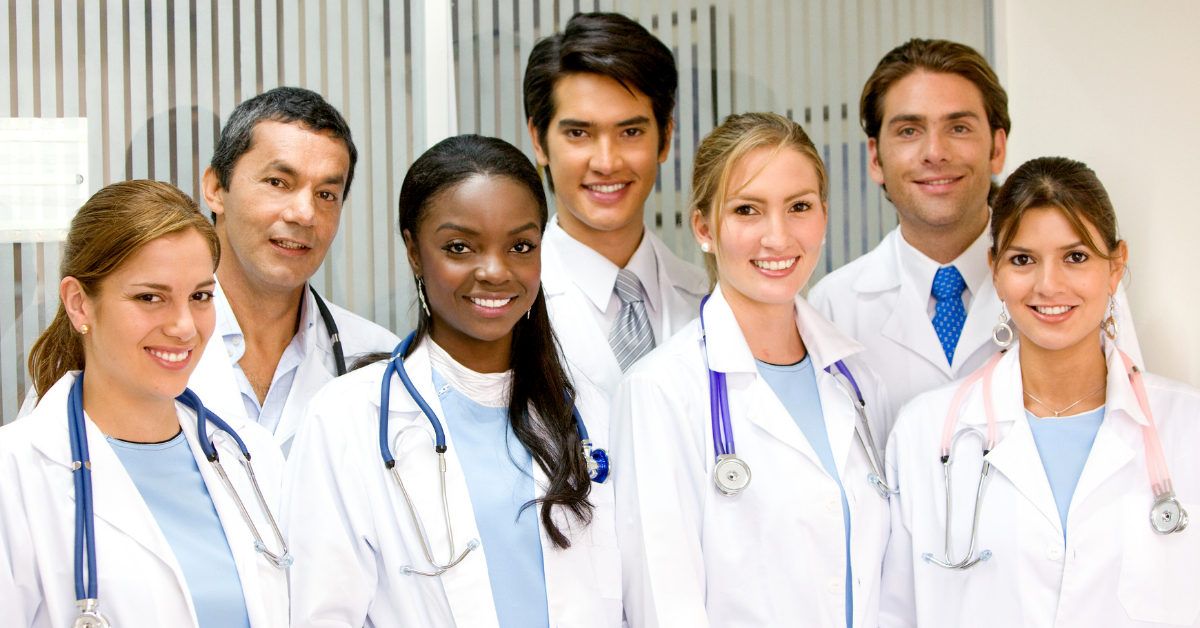 ---
Despite the proven value of transition to practice programs, advanced practice provider leadership often needs to gain organizational support, or buy-in, from numerous stakeholders within the organization.
In this free guide, ThriveAP has outlined several of the most common stakeholders involved in the decision to implement an NP fellowship or PA fellowship program, the stakeholders' main goals/objectives, and how to overcome typical obstacles or challenges that may arise when discussing transition to practice programs.
Stakeholders to Align for Organizational Support
As organizations approach a TTP program, they first need to identify the main stakeholders that will be involved in the decision-making process. Gaining organizational support will prove crucial and each department may require their own business case. At ThriveAP we have been a part of these discussions with countless organizations, allowing us unique insight into the most common stakeholders that organizations should consider involving in the decision-making process for a transition to practice program.
Collaborative Physicians or Managers
Finance
Communications / Marketing
APP Lead (if this role functionally/formally exists and isn't you)
Each stakeholder will have differing departmental goals and priorities. Moving a TTP program, or NP Fellowship, through each decision-maker will involve developing a coordinating 'sales talk track' that speaks to their main objectives – sales professionals refer to this as the WIIFM, "what's in it for me?"
Anticipating how each stakeholder specifically will benefit from a formalized TTP program can help accelerate the decision-making process and make developing the WIIFM substantially easier.
Read the free guide now and learn how to gain organizational support for your NP Fellowship or transition to practice program: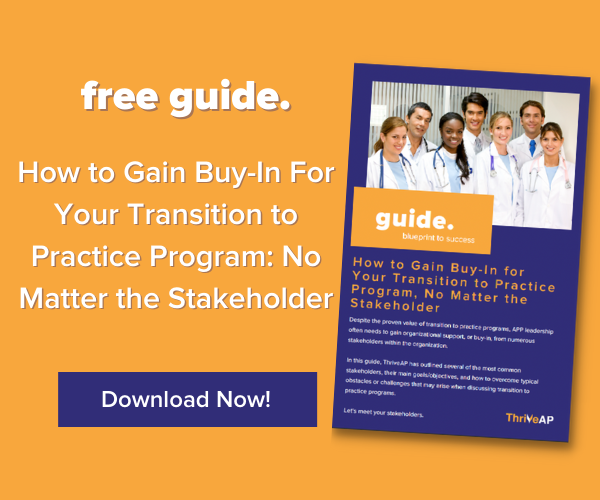 Your email address will not be published. Required fields are marked *
STAY UP TO DATE WITH NEWS & BEST PRACTICES
Form