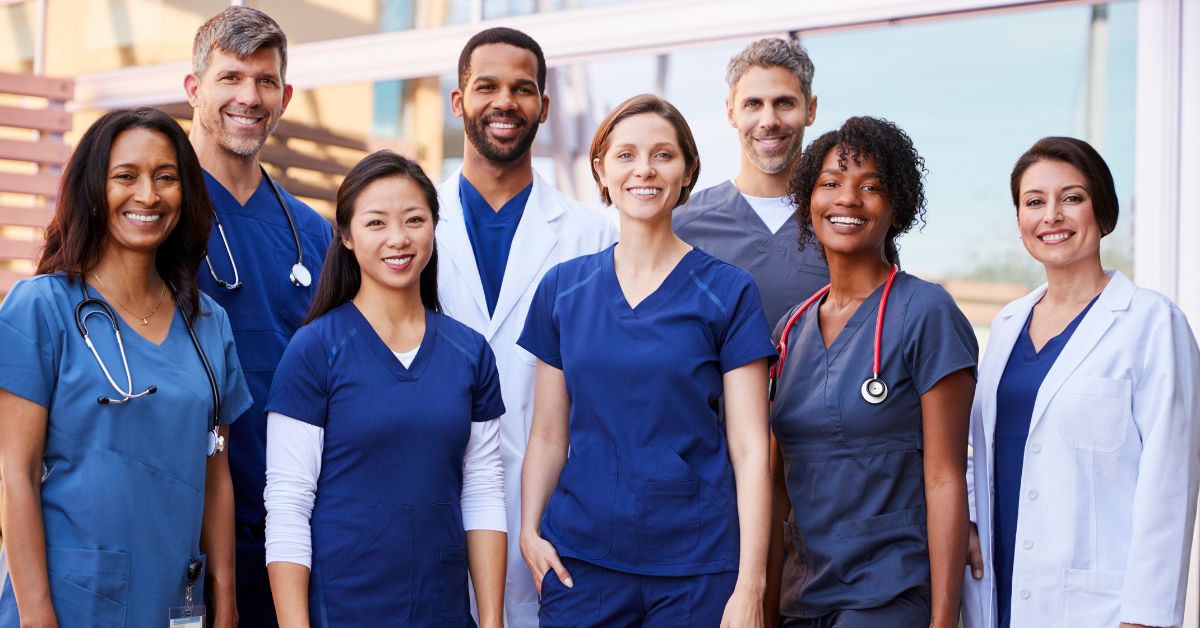 ---
Many Nurse Practitioners and Physician Assistants/ Associates are struggling with the transformation of their careers due to the pandemic, physician shortages, and the evolution of the complexity of their role. Leading healthcare employers to face decreased quality of care, and providers who were already overworked becoming increasingly burnt-out.
How to Increase Retention Rates
Leadership Visibility & Transparency:

Something as simple as being present can make a large impact in helping providers feel included and heard. Specifically newer advanced practice providers, with five-years or less experience, can feel isolated, and have a strong desire to be in a more connected atmosphere. Being present and engaging with APPs clearly and with transparency, will inherently boost their confidence in their position at the organization.

Supportive Culture:

When providers are being asked to fill shortage gaps, pick up extra shifts, and work longer hours, it is easy to understand how the opportunity for error can increase. Fostering a culture where providers feel supported in asking their peers, or more seasoned colleagues, to review their case or help with a challenge they are experiencing will result in better patient care, camaraderie, and an overall higher satisfaction.
Continued Education & Career Options: NPs and PAs tend to be highly motivated workers who want to experience continued growth in a clinical setting. An opportunity to participate in a transition to practice program can be viewed as a great benefit for motivated APPs. It allows for the opportunity to broaden provider skills, develop new skills and increase confidence in a clinical setting. In addition, furthering a provider's experience and confidence can lead to improved outcomes, satisfaction, and retention.
Transition to practice programs are ideal for post-graduate providers being onboarded into practice, NPs or PAs re-entering the workforce after an absence, providers changing specialties, and providers who have been in practice for an elongated period (10 years or more).
Support Providers When They Need it Most
Leading healthcare systems know implementing innovative ways to support their advanced practice providers will help retain their current high-quality talent and recruit new motivated talent. ThriveAP can help employers increase retention rates and revenue with our transition to practice educational solution – download our 4 Ways a Transition to Practice Program Supports APP Retention Infographic to understand how a TTP program supports NP and PA retention.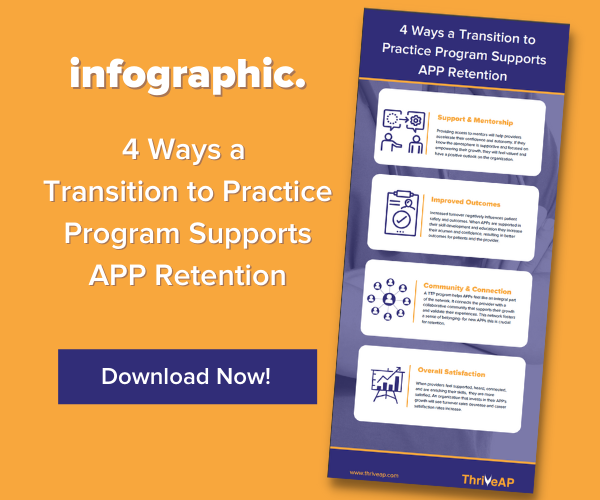 Your email address will not be published. Required fields are marked *
STAY UP TO DATE WITH NEWS & BEST PRACTICES
Form