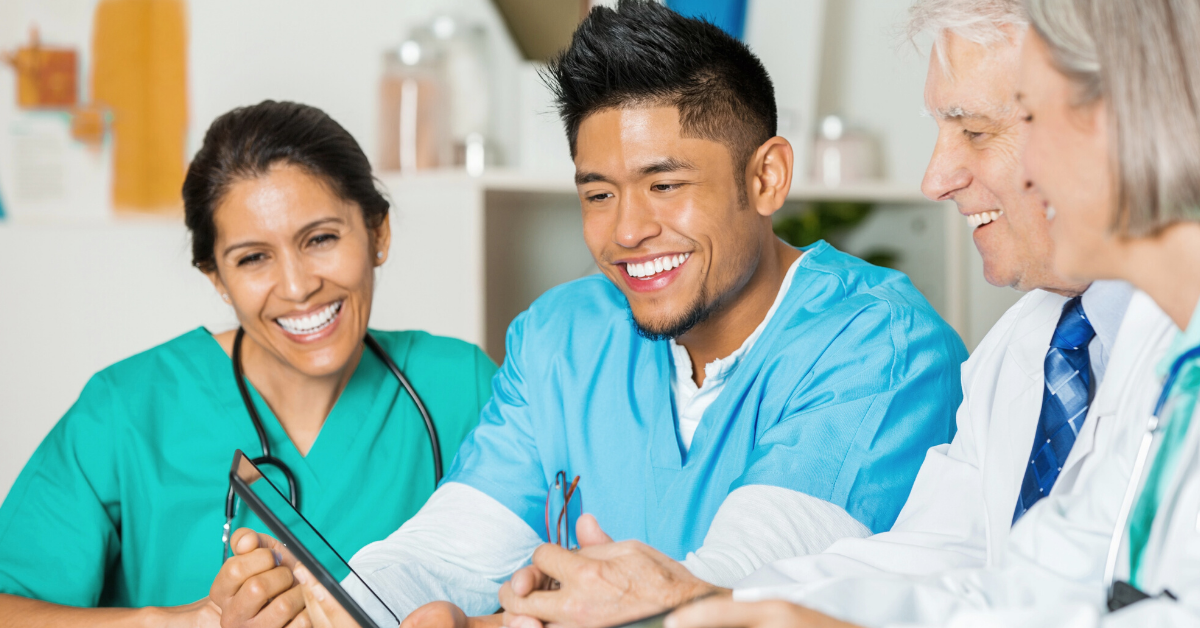 ---
U.S. News & World Report recently released their '2022 Best Health Care Jobs List' in which they rank health care careers based on several factors, including median salary, 10-year growth volume, unemployment rate, and future projected jobs. Nurse Practitioners (NP) and Physician Assistants/ Associates (PA) top the list holding the first and second positions, respectively. Further, NP and PA ranked second and third in the '2022 100 Best Jobs List.'
The U.S. Bureau of Labor Statistics (BLS) predicts physician assistants, ranked as second on the list, will be in high demand due to the growing and aging population, an increase in the number of patients with chronic diseases, increases in incomes – which can improve access to health care services – as well as advances in medical technology, which will continue to increase the number and types of treatments available, according U.S. News & World Report. The BLS projects 31.0 percent employment growth for physician assistants between 2020 and 2030. In that period, an estimated 40,100 jobs should open.
Nurse practitioners, according to BLS data, have a projected 52.2 percent employment growth between 2020 and 2030. In that period, an estimated 114,900 jobs should open. NPs are holding strong in the first spot on the '2022 Best Health Care Jobs List' with an unemployment rate of only 1.2 percent.
CRACK THE CODE: HIGH-QUALITY NP/PA TALENT ACQUISITION
With the explosive growth the marketplace is experiencing in the top-two ranking healthcare careers, Nurse Practitioner and Physician Assistant/ Associate, there will be an inevitable impact on employers. This is exciting news for employers as the talent pool will be ripe with motivated and enthusiastic providers. Meaning, employers should focus on their talent acquisition strategy. Attracting the right, high-quality provider talent to your facility will be paramount to future success. Recruitment and, even further, retention can be pricey and complex for facilities. So, how does an employer gain a competitive advantage without spending a fortune?
Transition to practice programs create a compelling benefit package that attracts driven APPs, while improving the onboarding process, providing support and mentorship, and developing confidence.
These transition to practice programs have proven to increase provider productivity, organizational performance, and revenue. Employers will benefit from providers excelling into clinical practice quicker and being more satisfied in their career – leading to decreased recruitment costs and increased retention.
Learn more about transition to practice education with ThriveAP.
Your email address will not be published. Required fields are marked *
STAY UP TO DATE WITH NEWS & BEST PRACTICES
Form