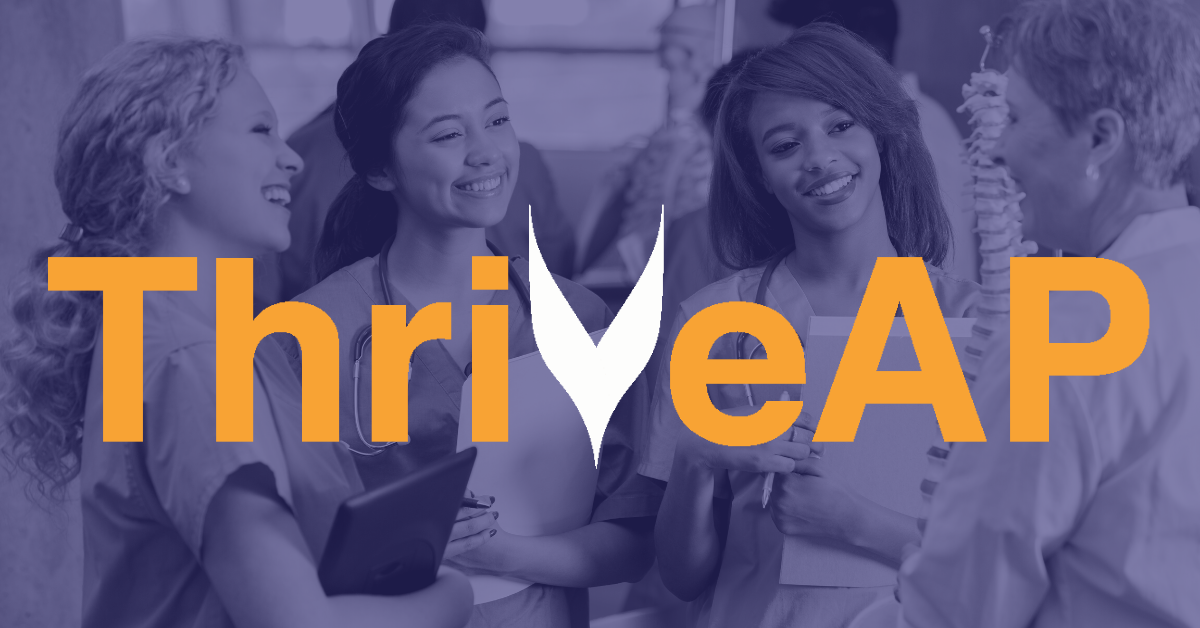 ---
ThriveAP is proud to announce a new relationship with BJC Healthcare to help nurse practitioners and physician assistants accelerate their clinical practice goals.
NASHVILLE, TENN. – FEBRUARY 22, 2022 – ThriveAP is a Nashville-based postgraduate training resource for hospitals, clinics, and other institutions employing Advanced Practice Providers (APPs). ThriveAP's program will enable BJC's providers to receive accredited live and online programming, specifically designed to respond to the growing impact of APPs in health care delivery throughout the nation.
Recent studies have identified the need for programs that support the transition from a learning environment to practice in response to the increased complexity of patient care and the projected growth in the employment of APPs. These programs help accelerate the adoption of clinical education to real-world clinical practice and have proven to increase institutions' productivity, organizational performance, retention, satisfaction, and patient outcomes.
"We are excited to partner with such a highly respected medical institution as BJC Healthcare," said Chris Poole, CEO of ThriveAP. "Advanced Practice Providers are critical to the successful delivery of care, and employers recognize the need to invest in the development and success of these providers. The ongoing physician shortage and our nation's shortfalls in delivering care have increased the reliance on APPs, which, in turn, has led to growth in their employment and expansion of their autonomy and responsibility. As a result, employers are increasing their investments in training and education programs to support the importance of these professionals."
About BJC HealthCare
BJC HealthCare is one of the largest nonprofit health care organizations in the United States and is focused on delivering services to residents primarily in the greater St. Louis, southern Illinois and mid-Missouri regions. With net revenues of $5.3 billion, BJC serves the health care needs of urban, suburban and rural communities and includes 15 hospitals and multiple community health locations. Services include inpatient and outpatient care, primary care, community health and wellness, workplace health, home health, community mental health, rehabilitation, long-term care and hospice. BJC's academic medical centers – Barnes-Jewish and St. Louis Children's Hospitals – are affiliated with the renowned Washington University School of Medicine.
About ThriveAP
Founded in 2012, ThriveAP has become an important education and training resource for Advanced Practice Providers and their employers throughout the nation. ThriveAP's accredited programs help facilitate the growing impact of APPs in the delivery of healthcare and are recognized for their quality, relevance, and convenience. The ThriveAP programs blend interactive educational experiences, community, and support to improve provider productivity, proficiency, and confidence through real-world skill development. http://www.thriveap.com
Your email address will not be published. Required fields are marked *
STAY UP TO DATE WITH NEWS & BEST PRACTICES
Form