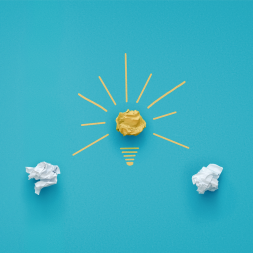 ---
There's significant resistance among healthcare employers when it comes to hiring new graduate nurse practitioners and physician assistants. And, it's understandable. Advanced practice providers (APPs) have significantly less formal education than physicians but in the clinical setting may see the same or very similar patients. Navigating this "skills gap" proves challenging. Helping bridge this gap requires the time, effort and willingness of more experienced providers reducing their time available for revenue-generating activities. Though the downsides of employing less experienced NPs and PAs are apparent, there is some silver lining to this approach.
1. Flexibility
Whereas your experienced providers may be stuck in their ways, newer graduates tend to be open to suggestions and feedback. They recognize the need for continued education to reach their full potential. You can help them meet this need in a manner that's beneficial for your practice. New graduate nurse practitioners don't need to un-learn bad habits. They are more open to working in a manner that fits well with the practice environment you've worked hard to build.
2. Unexpected Contributions
While new graduate nurse practitioners and physician assistants may require clinical support, they may possess expertise in other areas. Whether you bring on a provider who's technologically inclined and can contribute as an EHR super-user or one who's a rule-follower that sets the tone for your your corporate compliance efforts, being an A-player comes in many different forms that may be apparent from day 1. Many NPs and PAs even have relatable professional skills from prior career paths.
3. Finances
Budgeting is a primary concern when it comes to employing providers. Fortunately, new graduates come at a lower cost than their more experienced counterparts. To offset any concern that a less experienced provider won't bring high levels of productivity to the table, consider an introductory payment plan for green nurse practitioners and physician assistants.
With our program ThriveAP+, for example, NPs and PAs agree to work for $65K their first year out of school recognizing they won't be as productive as their experienced colleagues. The employment offer is supplemented by participation in our one-year education program in conjunction with employment to ensure the skills gap closes more quickly and that earning a standard salary in year two is warranted. This approach is beneficial for NPs and PAs as it sets the stage for proficiency, productivity and career confidence all while makes the dollars and cents add up for employers when hiring new grads. Learn more about how to redefine the way you hire and educate new graduates here.
4. Eager Attitudes
Less experienced providers are eager to meet and exceed expectations. They strive to perform well in their first jobs to lay a solid foundation for the rest of their careers. A positive attitude and resolute effort can overcome the inconvenience of supporting a new graduate as they transition from education to practice. New NPs and PAs may be willing to work hours or shifts that you have a difficult time staffing, or be responsible for tasks that experienced providers are less inclined to work on. While burnout is common among healthcare providers, new NPs and PAs tackle their careers with fresh energy.
Your email address will not be published. Required fields are marked *
STAY UP TO DATE WITH NEWS & BEST PRACTICES
Form