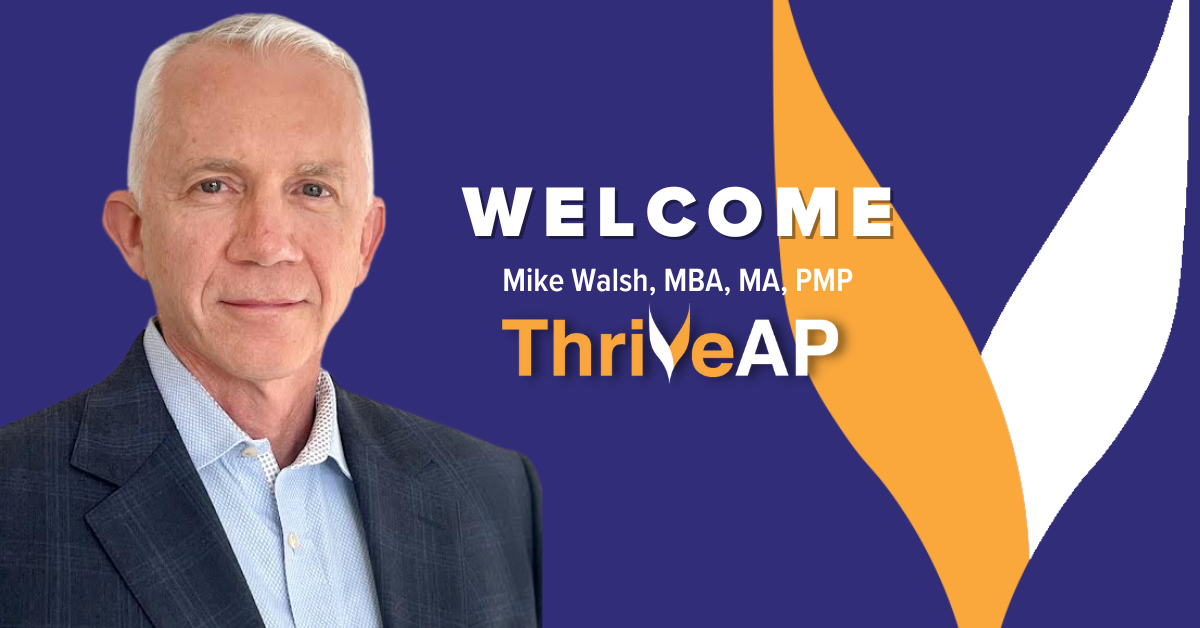 ---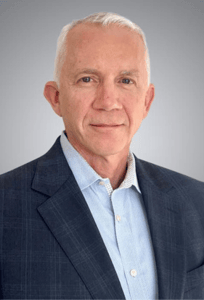 ThriveAP announces the addition of Mike Walsh, MBA, MA, PMP to their rapidly growing team as Director of Client Success & Government Relations.
Walsh, an U.S. Army veteran, has extensive leadership, operations, and client success experience that will complement the strategic responsibilities of the Director of Client Success & Government Relations. Under the direction of department head Veronica Hill, DNP, CRNP, Vice President Clinical Operations, Walsh's primary focus will be developing long term, impactful relationships with ThriveAP partners and potential partners in the government sector that will transform their transition to practice education and support their advanced practice providers (APPs). His collaboration with existing health care partners and government agencies will result in higher APP proficiency, productivity, confidence, and overall improved patient care.
Walsh served in the United States Army for 27 years in which he was instrumental in various leadership roles, including the recruitment of healthcare professionals. This experience will make him an asset to Veteran's Affairs, military hospital systems, the Department of Defense, and all government based associations that employ advanced practice providers, as he will handle business development efforts specific to these target areas, in addition to current ThriveAP partners.
Walsh joins ThriveAP, the nation's most trusted resource in transition to practice education, following a 7-year tenure at Censis Technologies, Inc., a healthcare technology company.
"ThriveAP has scaled at such an accelerated rate that it became clear, to continue to serve our existing partners with the exceptional service and seamless experience they are accustomed to, we required a Director of Client Success & Government Relations. Specifically, we needed someone with in-depth client success experience, extraordinary interpersonal qualifications, and a passion for continuous improvement in the healthcare space," said Jim Creason, President, and Chief Executive Officer of ThriveAP. " We are confident Mike represents these qualifications, and more, and will raise the bar even higher for ThriveAP as we continue to develop additional transition to practice curriculums."
"I am fortunate to have the opportunity to join ThriveAP," said Mike Walsh, MBA, MA, PMP. "I look forward to applying my experience to support integrated health delivery systems, clinics, FQHCs, Veterans Affairs and military hospitals as they support the transition into clinical practice for the future generation of advanced practice providers in both primary care and acute care practice."
---
About ThriveAP
Founded in 2012, ThriveAP is a transition to practice solution for Advanced Practice Providers and their employers throughout the nation. The ThriveAP programs help facilitate the growing impact of APPs in the delivery of healthcare and are recognized for their quality, relevance, and convenience. ThriveAP curriculums blend interactive educational experiences, community, and support to improve provider productivity, proficiency, and confidence through real-world skill development. Learn more, ThriveAP.com
Your email address will not be published. Required fields are marked *
STAY UP TO DATE WITH NEWS & BEST PRACTICES
Form