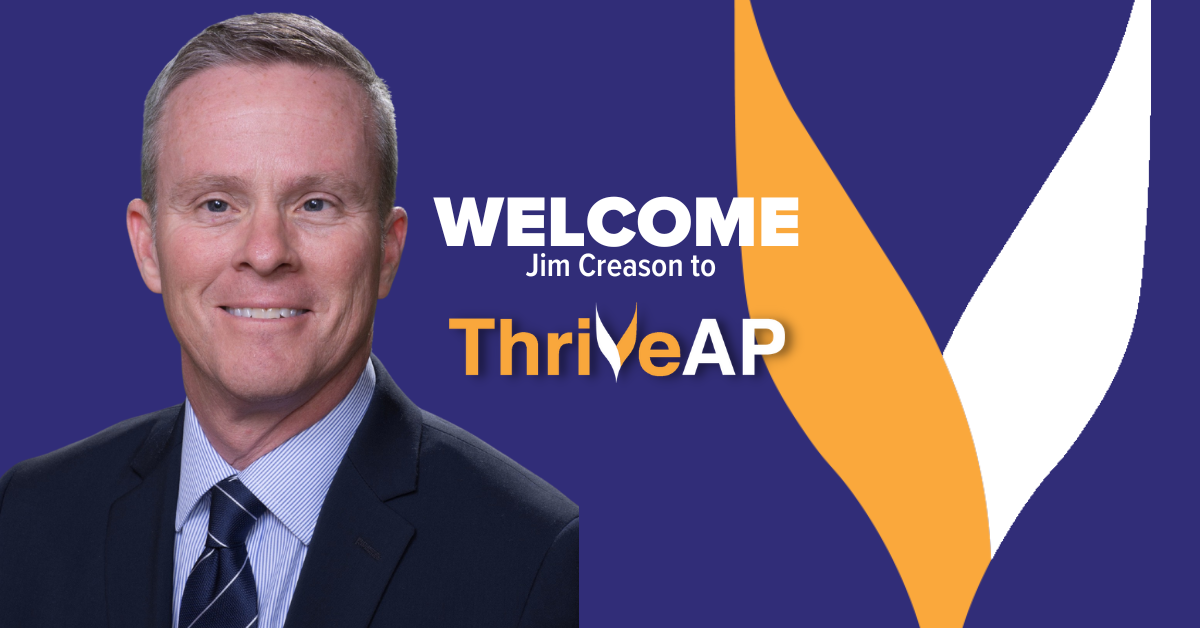 ---
ThriveAP announced today the appointment of James (Jim) B. Creason as President and Chief Executive Officer. He will also serve on the Company's Board of Directors.An exceptional entrepreneur and business leader, Creason will bring more than 35 years of experience to the company, including a wide range of involvement in and around the healthcare ecosystem. Creason will drive the strategic vision of ThriveAP as the nation's most trusted resource in transition to practice education.
Commenting on his appointment, Creason said, "The opportunity to become involved with the ThriveAP team was an opportunity I could not pass up. Management intends to continue to leverage the current program offerings to grow our existing employer enterprise clients while also increasing the velocity of new program offerings from our program development roadmap."
"We are thrilled to welcome Jim to ThriveAP. His high energy and growth-oriented approach will complement the ThriveAP team's entrepreneurial style and will build upon our mission to support advanced practice providers nationwide in the delivery of comprehensive transition to practice solutions," said Will Fitzgibbon on behalf of ThriveAP's Board of Directors.
Prior to joining ThriveAP, Creason served much of his 16+ year tenure as the Chief Operating Officer of Censis Technologies, Inc. (Censis), a healthcare technology company, Censis was acquired by Fortive Corporation.
---
About ThriveAP
Founded in 2012, ThriveAP is a transition to practice solution for Advanced Practice Providers and their employers throughout the nation. ThriveAP's educational program helps facilitate the growing impact of APPs in the delivery of healthcare and is recognized for its quality, relevance, and convenience. The ThriveAP program blends interactive educational experiences, community, and support to improve provider productivity, proficiency, and confidence through real-world skill development. Learn more, ThriveAP.com
Your email address will not be published. Required fields are marked *
STAY UP TO DATE WITH NEWS & BEST PRACTICES
Form