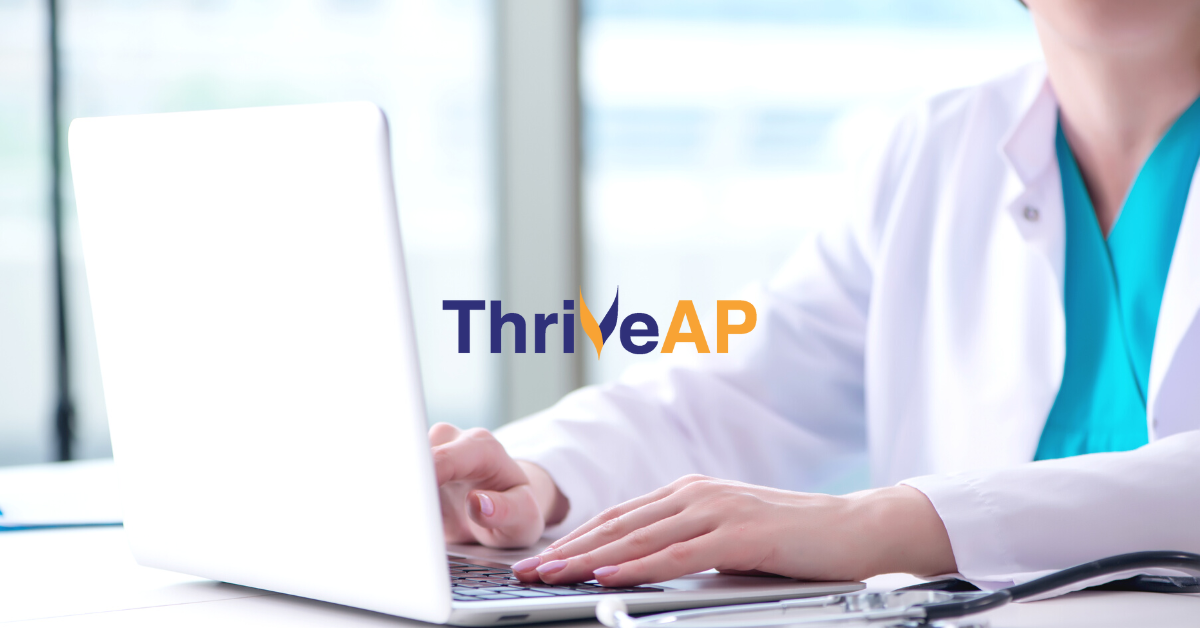 ---
ThriveAP announces a new relationship with Carle Health, a vertically integrated healthcare system based in Illinois, aimed to support postgraduate nurse practitioners and physician assistants accelerate their transition to practice.

ThriveAP, the leading transition to practice education solution for advanced practice providers (APPs), will help Carle Health support their APP workforce by furthering their skills knowledge and refining practical application expertise through live and virtual transition to practice curriculums.
Carle Health recognizes the value of APPs in a growing healthcare system and is dedicated to supporting their staff as they transition into clinical practice. This support will enable APPs to provide the expert-level care that patients deserve.
"At Carle Health we're focused on empowering our advanced practice providers with the experience and resources needed to provide the highest quality of care for patients," Napoleon Knight, MD, Executive Vice President, and Chief Medical Officer said. "Our partnership with ThriveAP allows Carle Health to lead the industry in providing a positive learning environment to support postgraduate APPs. The ThriveAP solution enables us to create a quicker and more effective onboarding process, increase RVU production, and support retention."
Jim Creason, President, and Chief Executive Officer at ThriveAP stated, "At ThriveAP we are focused on building partnerships with organizations, like Carle Health, who understand the immense value APPs represent in the delivery of care and recognize the need to support APP development. Through these partnerships clinicians, employers and patients all benefit." Creason continued, "It is an impactful achievement for ThriveAP to partner with Carle Health."
---
About ThriveAP
Founded in 2012, ThriveAP has become an important education resource for Advanced Practice Providers and their employers throughout the nation. ThriveAP's programs help facilitate the growing impact of APPs in the delivery of healthcare and is recognized for its quality, relevance, and convenience. The ThriveAP curriculums blend interactive educational experiences, community, and support to improve provider productivity, proficiency, and confidence through real-world skill development. Learn more, ThriveAP.com
About Carle Health
Carle combines clinical care, health insurance, research and academics in a way that solves real-world problems today with an eye toward the future. Supported by a deep philanthropic spirit, we're dedicated to doing what it takes to make life better for as many as possible. Our mission is to serve people through high-quality care, medical research and education. Based in Urbana, IL, the vertically integrated system includes more than 11,000 employees in its hospitals, multi-specialty physician groups, health plans and associated healthcare businesses including the Carle Illinois College of Medicine, the world's first engineering-based medical school. Named a Great Place to Work®, Carle Foundation Hospital also ranks as one of America's 50 Best Hospitals by Healthgrades®, and both Carle Foundation Hospital and Carle BroMenn Medical Center hold Magnet® designation, the nation's highest honor for nursing care. The 453-bed Carle Foundation Hospital, a Level I Trauma Center, offers Level III perinatal services in Urbana; Carle BroMenn Medical Center with 200 beds in Bloomington-Normal and nearby 25-bed critical access Eureka Hospital; the 104-bed Carle Richland Memorial Hospital in Olney; the 24-bed critical access Carle Hoopeston Regional Health Center; and a multi-specialty physician practices with more than 1,000 doctors and advanced providers.
Your email address will not be published. Required fields are marked *
STAY UP TO DATE WITH NEWS & BEST PRACTICES
Form