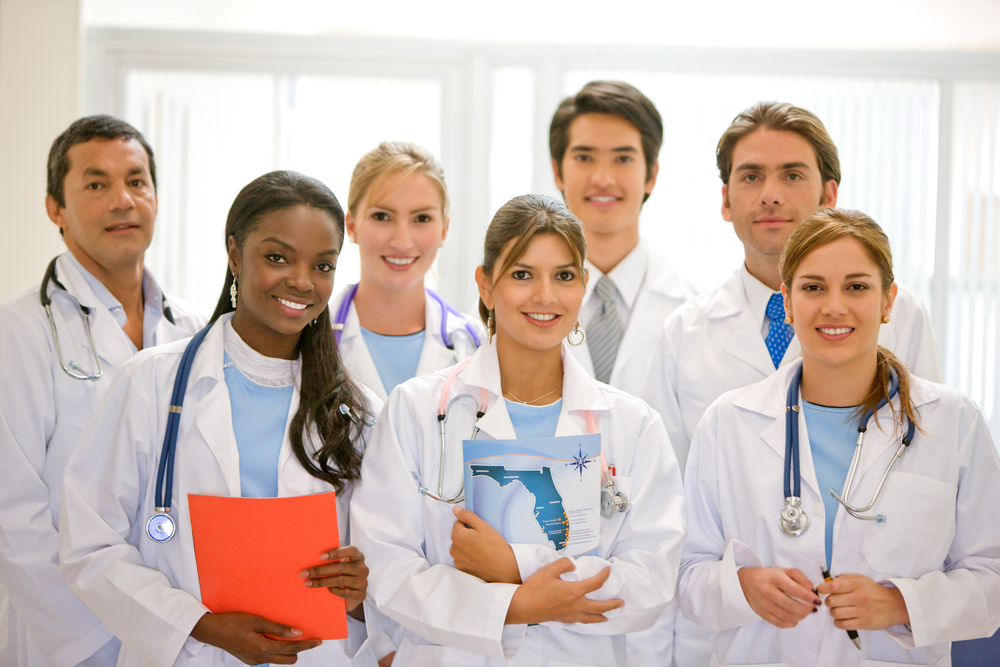 ---
The healthcare landscape has undergone significant transformations in recent years, notably driven by these factors:
Aging population
Evolving patient care models
Increased focus on preventive care
Amidst these changes, the demand for advanced practice providers, including Nurse Practitioners (NPs) and Physician Associates (PAs), has been growing at an unprecedented rate - The Bureau of Labor Statistics projects 45.7% employment growth for nurse practitioners from 2021 to 2031, an estimated 112,700 jobs should open during this period. Adding physician associates into this projection raises the estimate to more than 150,000 jobs.
Understanding the reasons behind this surge in demand is important so you can develop effective strategies to attract and retain these essential healthcare professionals to your facility.
Reasons for NP and PA Demand Surge
1. Evolving Healthcare Needs
The evolving healthcare needs of the population are a primary driver behind the increasing demand for NPs and PAs. The aging Baby Boomer generation, coupled with longer life expectancies, has led to a higher prevalence of chronic conditions and complex medical cases. NPs and PAs, with their advanced training and clinical expertise, are well-equipped to provide comprehensive care.
According to the AMN Healthcare report, "Survey: 2023 Review of Physician and Advanced Practitioner Recruiting Incentives", the demand for advanced practice providers has surged due to their ability to provide personalized and patient-centered care, thereby improving patient outcomes and overall satisfaction. This has led to a shift in healthcare organizations' recruitment strategies towards attracting more NPs and PAs to meet the growing patient needs.
2. Physician Shortages and Collaborative Care
Many areas of the United States have been experiencing a shortage of primary care physicians, which has further fueled the demand for NPs and PAs. These advanced practice providers can perform a range of duties, from conducting physical exams and diagnosing illnesses to prescribing medications and developing treatment plans. Their ability to provide high-quality care, often independently or under physician supervision, allows healthcare organizations to address the physician shortage while maintaining efficient and effective patient care.
In addition, the healthcare industry's increasing focus on collaborative care models has led to a greater integration of NPs and PAs into interdisciplinary teams. Their contributions to care coordination, disease management, and patient education make them invaluable assets in delivering holistic healthcare services.
3. Regulatory Changes and Scope of Practice
Over the years, regulatory changes at both state and federal levels have expanded the scope of practice for some NPs and PAs, allowing them to take on more responsibilities and practice to the full extent of their education and training. These changes have resulted in enhanced autonomy and increased authority for advanced practice providers, making them attractive options for healthcare organizations seeking to optimize their workforce.
Attracting Advanced Practice Providers to Your Facility
As the demand for NPs and PAs continues to grow, healthcare facilities must adopt effective strategies to attract and retain these highly skilled professionals.
Here are some actionable steps to consider:
Competitive Compensation: Offering competitive salary and benefits packages is essential to attract and retain NPs and PAs. Compensation should reflect their education, experience, and the value they bring to the organization.
Professional Development Opportunities: Providing avenues for continuous learning and professional growth is crucial. Offering opportunities for advanced training, certifications, and specialization can make your facility an appealing destination for ambitious NPs and PAs.
Collaborative Work Environment: Highlight the collaborative nature of your facility's care model. Emphasize how NPs and PAs will work alongside physicians, nurses, and other healthcare professionals to deliver comprehensive and integrated patient care.
Work-Life Balance: Promote a healthy work-life balance, flexible scheduling, and manageable patient loads. Demonstrating a commitment to employee well-being can help differentiate your facility from competitors.
Recognition and Support: Acknowledge the vital role NPs and PAs play in your healthcare team. Implement support systems, mentorship programs, and opportunities for leadership roles to show your dedication to their success.
Technological Advancements: Showcase your facility's adoption of cutting-edge technologies and electronic health records (EHR) systems that enhance efficiency, patient care, and provider experience.

Structured Onboarding: Enrich your new employee experience with a seamless integration in your facility and culture. Onboarding ensure seamless integration, boosts patient care quality, minimizes errors, enhances teamwork, and foster long-term professional growth and satisfaction. Download the ThriveAP Onboarding Checklist.
Empower Your Facility with Advanced Practice Providers
The growing demand for Nurse Practitioners and Physician Associates in healthcare is a reflection of the evolving patient care landscape, physician shortages in some areas, regulatory changes, and the emphasis on collaborative care. As healthcare organizations seek to meet the increasing patient needs, attracting and retaining these advanced practice providers is paramount. By offering competitive compensation, professional development opportunities, a collaborative work environment, work-life balance, recognition and support, leveraging technological advancements, and quality onboarding will empower healthcare facilities to position themselves as desirable destinations for NPs and PAs, ultimately enhancing patient care and organizational success.
Your email address will not be published. Required fields are marked *
STAY UP TO DATE WITH NEWS & BEST PRACTICES
Form