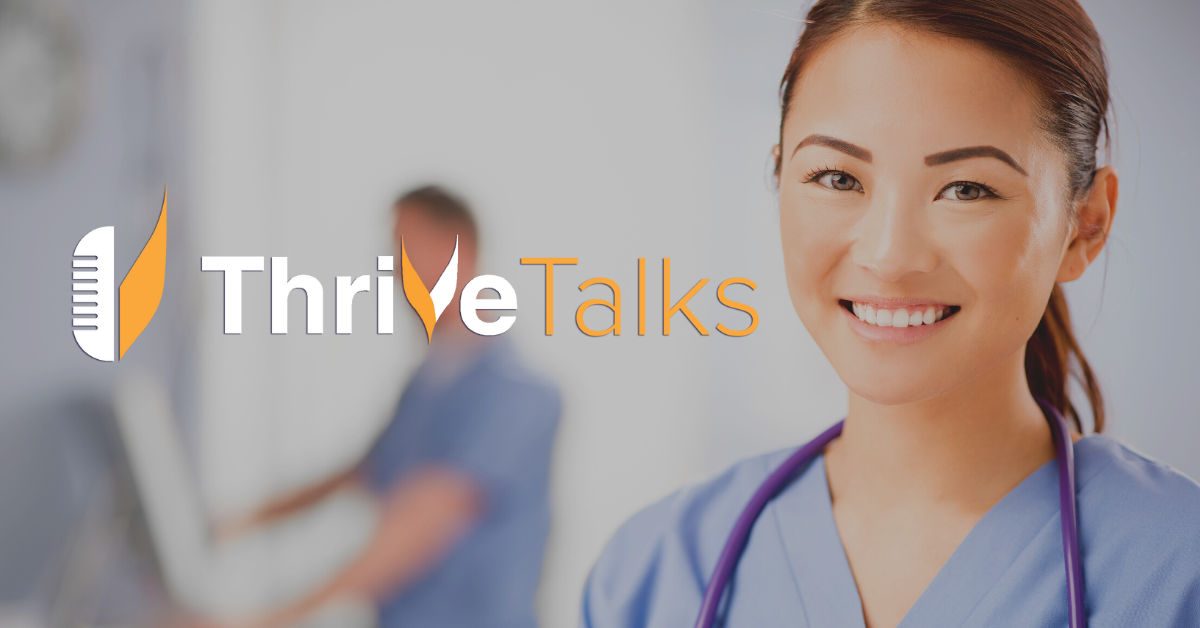 ---
We are excited to announce our new series, ThriveTalks. In ThriveTalks we will discuss trending topics impacting APPs and the organizations that employ them, best practices in transition to practice, and invite experts to join us to discuss their transition to practice program journey.
In our first episode we will discuss how to build a transition to practice program using a pillar approach, based on a review of the literature on transition to practice programs by Peniston et al. (2019).
Pillar Approach to Building Transition to Practice Programs for APPs
Read the ThriveTalks Transcription
Today we will be discussing a pillar approach to building transition to practice programs for APPs. At ThriveAP we often work with organizations as they're trying to launch their initial program but are unsure where to begin. We refer them to a journal article titled, Four Key Concepts of Transition to Practice for Nurse Practitioners and Physician Assistants in a Behavioral Health Setting: A Literature Review. This journal article, by Atrium, has served as a foundation for numerous organizations as they build their transition to practice program.
Four Pillars Approach to Transition to Practice
1. Graduated Clinical Responsibility
Simply put, you don't want your provider to start with a full patient panel on day one. Easing APPs into their workload and patient cases is key to successful transition to practice.
2. Professional Mentorship
We have seen this take on a lot of different forms, some are organized and structured where as others are more laid back. Regardless, you want to ensure your newer providers have a lifeline to someone with more experience.
3. Guidance From Clinical Educators
This is similar to professional mentorship, in essence, this is someone your APPs can go to for specific questions as it pertains to specific case uses. Additionally, this guidance can take the form of overall educational information.
4. Enhanced Educational Experience
This pillar is where we find ThriveAP is most often leveraged, and can provide the largest lift for organizations. In the fourth pillar, organizations try to continue to guide APPs' education from learning medicine to learning how to practice medicine within the first few years of practice.
ThriveAP Enhanced Educational Experience
ThriveAP is an educational solution for APPs. We partner with employers and fellowship programs to provide end-to-end education, practical skill development and support for clinicians as they transition to practice. The comprehensive evidence-based curriculum is often leveraged by Healthcare Employers to be the Enhanced Educational Experience needed to complete their Four Pillars of Success.
The ThriveAP curriculum saves organization's the time and resources required to:
develop a curriculum
deliver a weekly curriculum
maintain curriculum content with timely updates
source industry-renowned speakers
onboard and procure a learning management system
track performance progress and attendance
Peniston, K., Swett, L., & McKoy, A. (2019). Four key concepts of transition to practice for nurse practitioners and physician assistants in a behavioral health setting: A literature review. Journal of Medical Education and Training, 3, 41.
Your email address will not be published. Required fields are marked *
STAY UP TO DATE WITH NEWS & BEST PRACTICES
Form