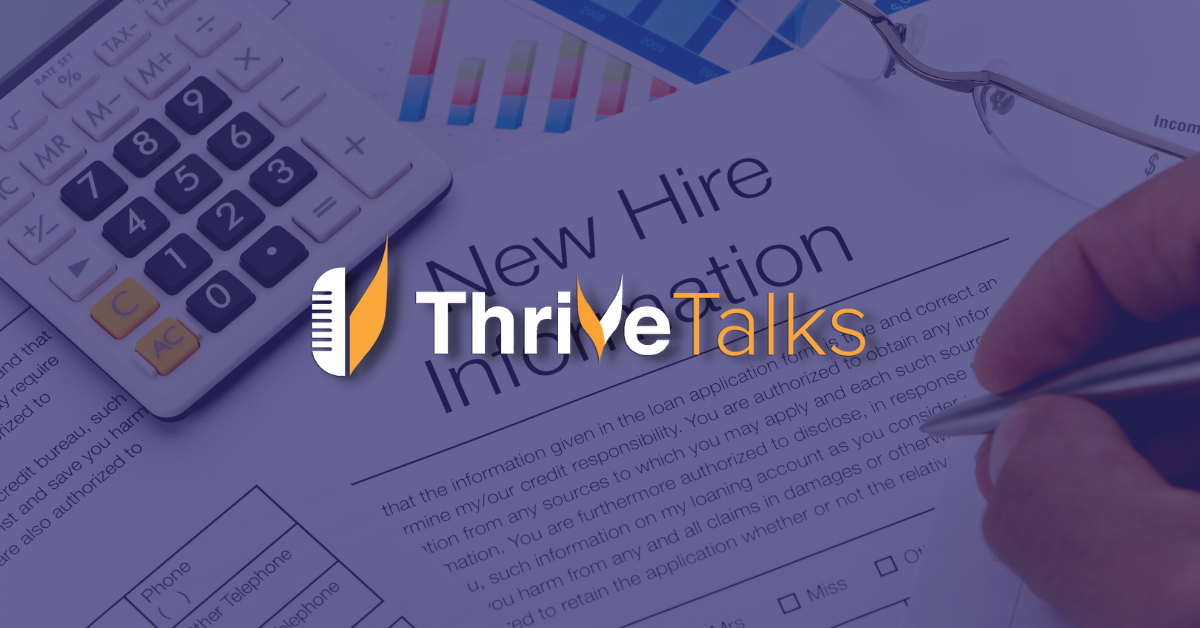 ---
We continue our 4-part onboarding based ThriveTalks series in episode seven. Veronica Hill, DNP, CRNP, Vice President of Clinical Operations at ThriveAP describes the necessary steps organizations need to take in order to develop a formal and successful PA and NP onboarding process.
A formal onboarding process is key for clinician success, and key for organizations to accelerate achieving their advanced practice provider (APP) goals.
If you missed it, in episode six Veronica outlined 3 reasons to develop a Physician Assistant/ Associate or Nurse Practitioner onboarding program.
---
Develop a Formal PA & NP Onboarding Process
Read the ThriveTalks Episode 7 Transcription:
Over our last few talks we have looked at the differences between fellowships, residency programs, onboarding, and transition to practice programs for your APP workforce. Last time we discussed why an onboarding program is so important for your organization. Today we are going to explain how to develop a formal onboarding process. That is key, really understanding that this is a formal process, it is not something you can quickly throw together in an email. It is something tangible that you can mail or you can email to your new hires.
Onboarding Roadmap
In this process most people develop a roadmap. That roadmap outlines everything that is going to be expected of your new hire. Included in that roadmap is a:
Checklist
Timeline
Mentorship Information
Didactic or Educational Components Expecting New Hire Attendance
PA & NP Onboarding Checklist & Timeline
This checklist should be very comprehensive. It speaks to HR based items, for example, when they need to turn in any of their bank account information, and when they will get their badge. This checklist will include timeline information all the way to when their reviews are with their collaborator or supervisor, and their expected ramp-up time.
Expected ramp-up is included in the timeline so we need to provide clear expectations to our new hires of what their ramp-up time will be.
---
Looking for a template onboarding checklist? Download our free Physician Assistant and Nurse Practitioner Onboarding Checklist. The checklist contains guidance and step by step suggestions to ensure your onboarding process is as efficient as possible.
---
APP Mentorship
What will the mentorship piece look like for your organization? Having that developed and something your are able to speak to when your new APPs are hired is very important.
Didactic Education for Onboarding
Lastly, what is the educational component going to look like? Research supports through and through that onboarding and transition to practice programs include both mentorship and didactic components. You need to let your new hires know what your expectations are for attending these education and mentorship pieces.
Sample Physician Assistant/Associate & Nurse Practitioner Onboarding Checklist & Orientation Plan
We put together a template you can easily use or replicate to build your own formal checklist and timeline document. It includes all the key components discussed in this ThriveTalks episode and additional items for consideration.
Your Free Onboarding Checklist Template is Ready!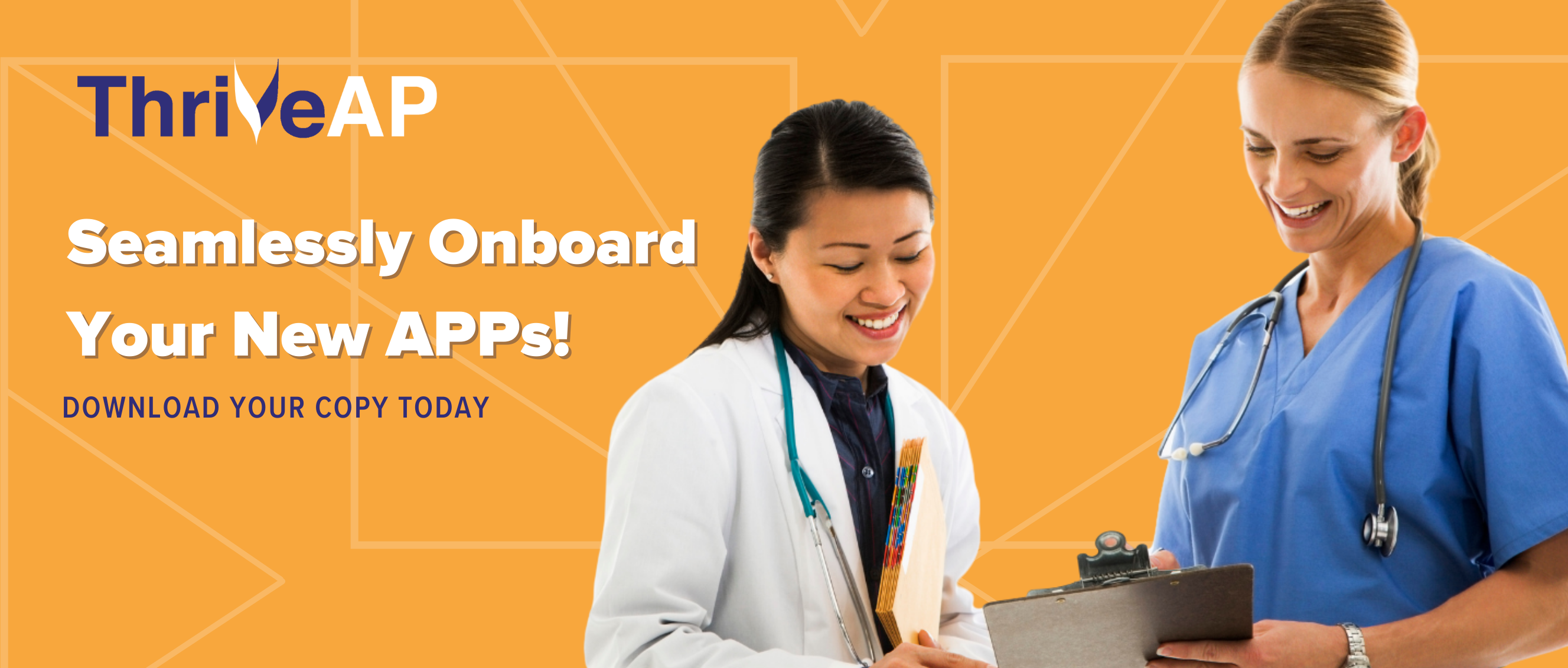 Your email address will not be published. Required fields are marked *
STAY UP TO DATE WITH NEWS & BEST PRACTICES
Form