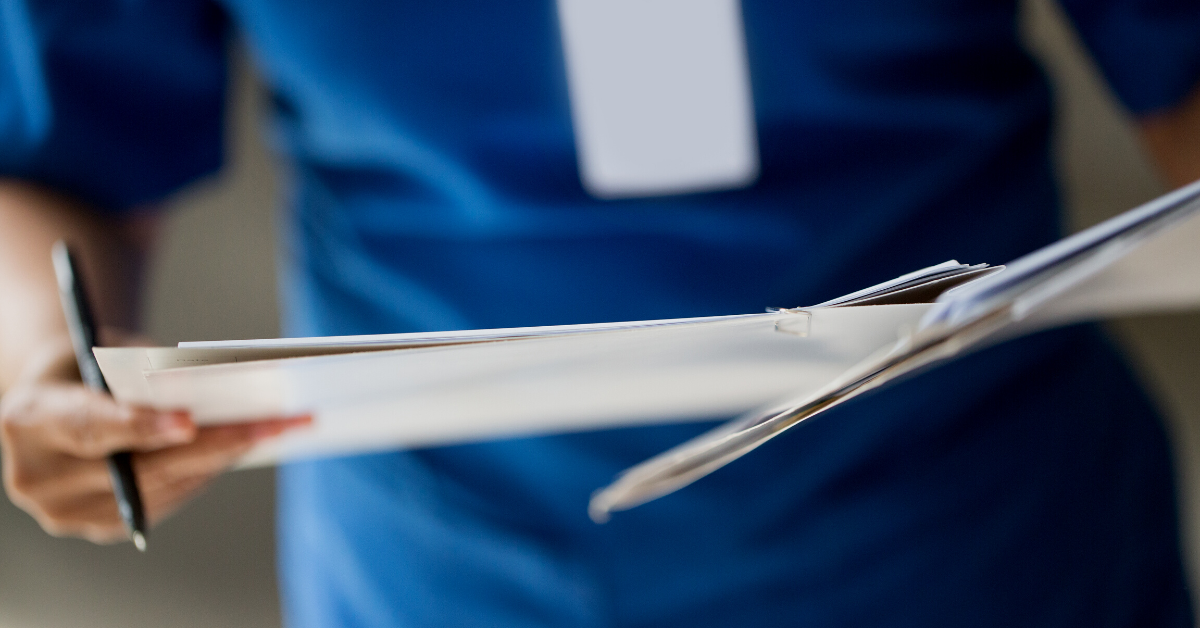 ---
Increase Patients Seen With Turnkey Transition to Practice Education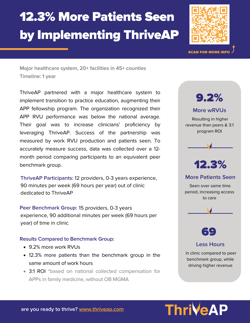 ThriveAP partnered with a major healthcare system with more than 20 facilities in more than 45 counties, to implement transition to practice education. The organization recognized their APP RVU performance was below the national average. They decided to work towards a goal of improving and increasing clinicians' proficiency, efficiency and productivity by leveraging a ThriveAP transition to practice educational solution. The transition to practice curriculum augmented their existing advanced practice provider (APP) fellowship program.
Measuring Transition to Practice Success
Success of the partnership was measured by work RVU production and patients seen. To accurately and throughly measure success, data was collected over a 12-month period comparing ThriveAP participants to an equivalent peer benchmark group.
ThriveAP Participants: 12 providers, 0-3 years experience, 90 minutes per week (69 hours per year) out of clinic dedicated to ThriveAP
Peer Benchmark Group: 15 providers, 0-3 years experience, 90 additional minutes per week (69 hours per year) of time in clinic
---
You May Also Be Interested In:
---
Successful Transition to Practice Results
Over the course of the 12-months ThriveAP participants spent a total of 69 less hours in clinic compared to their peer benchmark group but still achieved greater results. ThriveAP participants:
9.2% more work RVUs

, resulting in higher revenue than peers

12.3% more patients seen over same time period, increasing access to care

3:1 Program ROI *based on national collected compensation for APPs in family medicine, without OB MGMA
---
Download a Free Copy of This Case Study to Share With Your Team
---
Increase Access to Care & Clinician Confidence
ThriveAP offers turnkey transition to practice solutions in acute care and primary care for advanced practice providers. If you are looking for ways to increase your facilities' bottom-line, investing in your clinicians is a strategic approach that has proven to result in:
improved competency
better skill application
enhanced proficiency, productivity and confidence
accelerated ramp speed
expanded access to care/ more patients seen
increased wRVUs
If you want to know how the ThriveAP transition to practice solutions could work for your unique needs, request a consultation today. Our team is readily available to discuss.
---
Want a Free Copy of the Case Study? Claim Your Copy Now!
Your email address will not be published. Required fields are marked *
STAY UP TO DATE WITH NEWS & BEST PRACTICES
Form