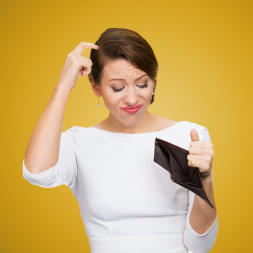 ---
Earlier today, I reviewed stats showing that nurses can expect to earn substantially more on average by advancing their careers. Depending on specialty, nurse practitioners earn $36,000 to $40,000 more than their RN counterparts…with a few caveats.
A few years ago, a discouraged new grad NP reached out to me. This NP had a background in surgical nursing and lived in an area where RNs were in high demand. He also worked a nontraditional schedule. A weekend and evening pay differential gave him plenty of opportunity to earn more than the nursing norm. All in all, this RN was making about $140,000/year working as a nurse.
Although his salary was well above average, this nurse decided he wanted to work more autonomously and sought to make a career shift by becoming a nurse practitioner. He enrolled in school and endured the craziness that being a working student in graduate school brings…only to find out that using his new degree would cost him. Average salaries for new grads in his area were about $90,000, substantially lower than his current rate. Not to mention, he now had student loans to pay. Unless this NP changed his lifestyle, he couldn't afford to work as a nurse practitioner.
While this situation isn't the norm, it does happen. In some cases, nurses may not earn higher salaries working as NPs. You can't assume that a higher level degree translates to a higher income. How do you know if you're one of these exceptions?
1. Consider your specialty
Highly specialized healthcare workers earn more than those working in general practice in areas like med-surg nursing or family practice clinics. If you're a highly specialized RN or one with procedural skills like surgical training, chances are you're at the top of the RN pay grade. Unless you attain similar skills in a nurse practitioner role, you can't expect to see as drastic of an increase in your salary working as a NP.
Similarly, take your nurse practitioner career aspirations into account. If women's health or family practice appeals to you, for example, you'll likely land on the lower end of the NP pay scale. If you're planning to get into a highly specialized field like interventional radiology or cardiology, you can expect to earn more.
2. Take schedule into account
Employers generally pay higher salaries to healthcare providers who work undesirable hours or nontraditional schedules. If you're working weekends, nights and/or holidays as an RN, you're maximizing your salary. A similar opportunity may or may not exist for your NP role. Consider the specialty in which you plan to work. If you work in a hospital, for example, you may be able to pad your salary by taking call or working nights. In a traditional 9a-5p outpatient practice, finding these earning opportunities will be more difficult. Your salary won't change as much as it otherwise would if you are maximizing earning opportunities as an RN and/or don't have similar options as a NP.
3. Look at your geographic location
As in every profession, nurse and nurse practitioner salaries vary by location. In some areas NPs are in high demand. In other areas, nurse practitioners struggle to find work. Salaries follow demand. If the NP job market in your area is saturated, you'll earn less and may not see as drastic of a pay differential as you expected.
If you're a nurse thinking about becoming a nurse practitioner, background research is essential. If salary is a motivator for making your career transition, consider how your current and future specialty, schedule and location will play into your personal financial situation.
You Might Also Like: 7 Benefits Every NP Should Negotiate For (Other Than Salary)
Your email address will not be published. Required fields are marked *
STAY UP TO DATE WITH NEWS & BEST PRACTICES
Form