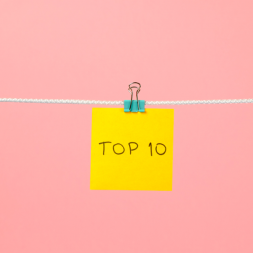 ---
What will you do when you graduate from your nurse practitioner program? If you've already graduated, have you taken the leap into your next career step, finding a job? Completing NP school is a time of excitement and promise but also one of anxiety and chaos. What next steps do you need to take to get licensed? Do you have the clinical skills required to succeed? As a new nurse practitioner, I had many of the same thoughts. And, well, I struggled in my first job out of school which was the motivation behind starting ThriveAP+.
ThriveAP+ is a residency-like program for nurse practitioners and physician assistants looking to build a solid clinical foundation for the rest of their careers. Not only that, the program helps NPs and PAs transition from education to practice with purpose. Sites participating in ThriveAP+ treat patients that might not otherwise receive care – from those living in low income urban neighborhoods to isolated rural areas. ThriveAP+ offers NPs the unique opportunity to advance their skills while serving a population the provider is passionate about reaching.
Not convinced that a nurse practitioner residency is your next best career step? Check out the top 10 reasons (in no particular order) you should consider applying for ThriveAP+'s upcoming cohort.
10. Seamless Job Search
Finding a job, especially as a new grad isn't easy. So, let ThriveAP+ take care of the process for you. Once you're accepted to the program, we do our best to find a site that fits your location and setting preferences as closely as possible.
9. ECGs, Anyone?
One thing we hear a lot from new grads is that their ECG interpretation skills could use some work. So, we searched far and wide to find a top notch nurse practitioner with years of ECG interpretation-specific experience to help out. Starting with the ThriveAP+ kickoff, we'll integrate plenty of cardiology into the ThriveAP+ curriculum.
8. Camaraderie
There's nothing better to have in the face of a challenge than someone to walk through the fire with you. As you begin working as a nurse practitioner, you'll inevitably have questions about everything from patient care to working for a new employer. Lean on your ThriveAP+ class of fellow NPs throughout your first year as a nurse practitioner. The professional and personal bonds you'll form are priceless.
7. Unparalleled Access to Experts
The ThriveAP+ experience includes weekly live online sessions. Not only do we check in and support each other during this time, we receive top notch continuing education from experts in their fields. Not sure how to start insulin therapy in a diabetic patient? We've got you covered! Wondering what meds are OK to prescribe to your patients with kidney disease? We'll tell ya. Cohorts are small so you can ask questions and interact during learning sessions as much as you'd like.
6. A Little Night Life
ThriveAP+ is mostly about educating nurse practitioner new grads and providing a supported first year of practice. But we do find some time for fun. During the Nashville kickoff, we'll bond over bowling at one of Nashville's swankiest hotspots and dine at restaurants fit for foodies. Consider shaking off a long day of learning, covered!
5. A Taste of Adventure
Are you interested in making your career anything but mundane? ThriveAP+ really is the service-learning adventure of a lifetime. While not all ThriveAP+ participants relocate to practice at sites across the country, many pack up and move to spend the year in an exciting new location. If you've always dreamed of exploring the West Coast outdoor scene, or thought living in the Big Apple for a while would be appealing, ThriveAP+ is the perfect opportunity to set off on an adventure.
4. Skills and Procedures Training
Do you feel ill equip to I&D an abscess or suture a basic wound? Not to worry! The ThriveAP+ kickoff conference features a national speaker who teaches these skills and more with hands on practice. You'll be a laceration master in no time.
3. Nashville: Music City
ThriveAP is headquartered in pretty much the most amazing place in the universe. Ok, well maybe not the universe… But, Nashville, TN is a hoppin' spot. From honkey tonks on Broadway to taverns powered by bicycle, there's plenty to see and do when you attend the ThriveAP+ kickoff conference in Tennessee.
2. A Career Step Ahead
Once you've wrapped up the ThriveAP+ experience, you're considered an experienced NP. With 12 months of practice plus additional continuing education under your belt, should you choose to move on from your site, you're ready to apply for jobs with a robust resume. The post-residency career outlook for ThriveAP+ grads is a good one!
1. Support, Support, Support!
We can't stress it enough. Life as a new grad NP is tough. Not only are you changing jobs, you're making an entire career transition. Unlike traditional employment, with ThriveAP+ someone's got your back. We make sure you're slowly advancing into life as a nurse practitioner with a graduated patient load and an experienced mentor prepared to help with your day-to-day practice questions.
If you're interested in ThriveAP+, learn more about the program or apply here!
Your email address will not be published. Required fields are marked *
STAY UP TO DATE WITH NEWS & BEST PRACTICES
Form