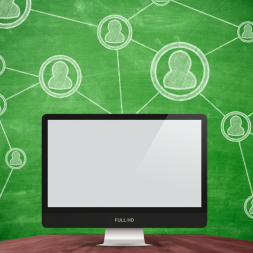 ---
I have always assumed that students can attend a nurse practitioner program online in any state. After all, the whole purpose of online education is to make courses flexible and easily accessible. But, as I have done more and more research into online nurse practitioner programs, I have come across a few restrictions when it comes to attending an online NP program out-of-state.
Each online nurse practitioner program can only admit students from certain states of residence. This means, for example, that if you want to attend University of Delaware's online RN-MSN program and live in Washington State, you would not be able to enroll. The University of Delaware does not currently have approval to offer their online RN-MSN program to Washington State residents. Even though course content can be completed anywhere, there are laws regulating how schools can enroll out-of-state students into their programs. These laws do not apply to students attending most of their coursework on-campus.
Which laws regulate enrollment into distance learning programs?
In 2008, the federal government signed into law the Higher Education Opportunity Act of 2008. This legislation implemented security and privacy regulations for students enrolled in online programs and well as created standards for online programs. For example, quality measures such as number of enrolled students and curriculum standards were implemented through the act. In 2010, the Higher Education Act was further amended to account for the growing number of online programs gaining popularity across the country.
To address concerns surrounding the legitimacy of distance learning programs, the Higher Education Act was amended to say "If an institution is offering postsecondary education through distance or correspondence education to students in a State in which is it not physically located or in which it is otherwise subject to State jurisdiction as determined by the State, the institution must meet and State requirements for it to be legally offering a postsecondary distance or correspondence education in that State".
In other words, an online program must meet the standards of the State in which the student resides. For example, in order to admit students living in Washington State to it's online RN-MSN program, the University of Delaware must contact Washington State and get the state's approval to offer the online RN-MSN program to its residents. This can be a cumbersome, time consuming process and most schools do not have approval to admit students in all 50 states.
As a result, most online nurse practitioner programs can only admit students residing in certain states even though coursework can be completed anywhere.
Why do these laws exist?
The changes in the Higher Education Act regarding distance learning programs were made to address concerns about "program integrity issues". Schools as well as the federal and state governments were concerned about the standards of online programs. These programs were becoming diploma mills, enrolling large numbers of students with low educational standards. In order to maintain the quality of higher education, lawmakers decided to regulate these programs subjecting them to state approval.
What can you do if your state is not approved?
While laws regulating online programs help maintain high educational standards, they can be inconvenient for students looking for out-of-state online nurse practitioner programs. If you are looking at attending a nurse practitioner program online, make sure the program accepts students from your state of residence before applying.
If your program of interest does not accept students from your state, the next step is to contact the school. Ask if they are currently working on getting programs approved for your state. If the process has been started, you may be able to attend in the near future. If not, ask what the timeline is for getting your state approved. You may need to find a different nurse practitioner program if students in your state are not approved, but letting a school know you are interested in attending encourages them to go through the approval process so they can eventually accept students from your state of residence.
Have you had problems enrolling in an online program outside your state of residence?
You Might Also Like: Nurse Practitioner Salaries by State- How Does Your State Rank?
Your email address will not be published. Required fields are marked *
STAY UP TO DATE WITH NEWS & BEST PRACTICES
Form