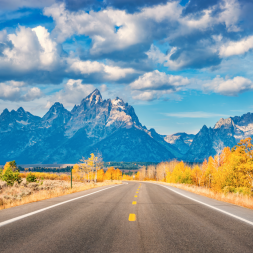 ---
Are you looking for a real career adventure? Today's featured NP residency opportunity pairs a truly unprecedented learning experience with a unique lifestyle offering. If you're the kind of nurse practitioner who dreams of working in remote or rural environments, the kinds of places where the primary care provider still rounds on the hospital floor and helps-out in the emergency department, this is the opportunity for you. Our ThriveAP+ program is partnering with a Wyoming clinic and hospital to provide a residency-like job for one new graduate or an NP with experience looking to take their career to the next level. For nurse practitioners interested in rural medicine, this opportunity provides the perfect foundation.
Tell Me More about the Practice Opportunity…
Niobrara Community Hospital is a 24 bed critical access hospital that provides acute care and long-term healthcare to residents of its small surrounding community. The hospital's partnering clinic, Rawhide Rural Health Clinic, also provides primary care services to about 15 to 18 patients per day. In true rural health fashion, the nurse practitioner matched with Niobrara Community Hospital and Rawhide Rural Health Clinic will work in the primary care setting and may also have the option to round on patients in the hospital as well as provide some ER coverage, all with guidance from an experienced provider. The hospital and clinic may be small, but employees at Niobrara Community Hospital and its clinic strive for excellence and are committed to meeting the highest standards of patient care.
This Wyoming opportunity is open to new graduates or NPs with experience interested in taking their career to the next level. Not only will the participant matched with this clinic have the opportunity to master primary care skills, the participant will also gain exposure to inpatient and ER medicine in the remote setting. For nurse practitioners interested in rural medicine, this opportunity provides the perfect foundation.
Day-to-Day Details
The nurse practitioner matched with this opportunity will provide care to patients of all ages, so must be a Family Nurse Practitioner. Clinic hours are Monday to Friday 8am to 5pm with a one hour lunch break from Noon to 1pm. The emergency department operates 24 hours/day, 7 days/week. The NP's schedule and exact rotation details will be specified during the interview and hiring process. The nurse practitioner matched with this opportunity will report to and work closely with the Medical Director.
Residency Location
Lusk, Wyoming is located in the eastern prairies of the state. While Lusk is a rural community, Cheyenne, Wyoming is located 2 hours away and provides a larger-city getaway for residents. To the west of Lusk are Yellowstone and the Grand Teton Parks. Though a small town with about 1,600 residents, Lusk boasts a growing economy with a quality education system, municipal airport, public library and even a 9-hole golf course. Recreation options include anything that wide open spaces, fresh air and sunshine have to offer from hunting and fishing to horseback riding and hiking. If you've got a love of the rural outdoors, Lusk is the place for you!
How Do I Apply?
Nurse practitioners interested in this opportunity may apply through our ThriveAP+ program. To learn more about the ThriveAP+ curriculum and application process, download an information packet and submit an application by clicking below. You may also email our program coordinator, Abigail Hunt, at thriveap@thriveap.com.

Your email address will not be published. Required fields are marked *
STAY UP TO DATE WITH NEWS & BEST PRACTICES
Form