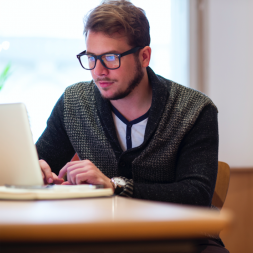 ---
The nurse practitioner profession is a rather young one. The changes we constantly see when it comes to professional regulations and policies are a byproduct of being a part of a developing profession. In just the past few years, for example, we've seen nurse practitioner specialty designations change and divide.
The content of nurse practitioner certification exams has certainly changed to reflect these specialty divisions. Adult NPs, for example, must now select either a primary or acute care track, affecting the questions they'll be asked on the certification test. Time also can influence the outcome of such assessment measures. Certifying bodies may receive pressure to make it more or less difficult to enter the profession.
So, in the face of change and the natural pressures that come with serving in a regulatory capacity over a profession, just how has the difficulty of the AANP certification exam changed in recent years?
The table below shows the passing rates on both the AANP's family nurse practitioner and adult nurse practitioner certification exams.
Overall, the family nurse practitioner certification test has maintained a pretty even pass rate over the eight year period covered in the AANP's reports. The most recent year reported, 2015, had the lowest passing rate to date. Coming years will show if the downward trend is to continue.
Pass rates on the adult nurse practitioner certification exam have decreased somewhat over the past eight years. This corresponds with the movement to the adult-gerontology primary care exam rather than the general adult designation. The general adult certification exam averaged an 89.2 percent passing rate while NPs taking the adult gerontology primary care exam have just an 81.9 percent success rate on average.
Based on previous years data published by the AANP, nurse practitioners can expect that between 80 and 90 percent of test takers will pass the certification exam.
Your email address will not be published. Required fields are marked *
STAY UP TO DATE WITH NEWS & BEST PRACTICES
Form