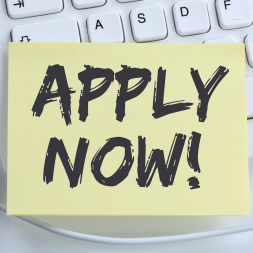 ---
We've received a lot of requests over the past few weeks for the 2018 ThriveAP+ application. We are thrilled to announce that the application is officially here! If you're interested in this residency-like program for nurse practitioners and physician assistants, here are a few more details.
What is ThriveAP?
The idea behind nurse practitioners' participation in ThriveAP+ is similar to that of teachers participating in Teach for America. You use your developing talents as an advanced practice provider to serve in an area of medical need – either with an underserved patient population or in an underserved location. Throughout the 12-month program you will grow your clinical skill set while providing much needed medical care to underserved communities. This experience will help develop a solid foundation for your NP career. See a video of our current participants here!
Where will ThriveAP+ participants be matched?
Participants will be matched with healthcare facilities across the country that reach medically underserved communities and populations. This can mean anything from an urban community health clinic in Los Angeles or New York City to an urgent care clinic in rural New Mexico. Facilities of all shapes and sizes across the country participate.
ThriveAP+ facilities agree to provide a supportive work environment for new APPs. This means you see fewer patients allowing time to develop your skills and work alongside other experienced providers who agree to mentor and support you in your first year of practice.
What if I can't relocate?
We are still finalizing sites for our 2018 ThriveAP+ classes. As we receive applications to the program, we make note of applicant's location preferences and work to identify sites in that area. Applicants with the flexibility to relocate have the best chance of being matched with a site, however we try our best to identify sites for all qualified applicants.
Do I get to choose where I am matched?
Throughout the ThriveAP+ application and matching process you will be given a chance to share your preferences regarding practice specialty, setting, and location. We provide as much information as possible about available facilities to help you select from the sites to which you are accepted. We commit to doing our best to find a site that fits with your interests and geographic preferences. You have the ultimate say in where you are matched. Acceptance to the program does not obligate you to work for an ThriveAP+ site.
What does participating in the program look like?
The ThriveAP+ experience begins with a multi-day kickoff in Nashville, Tennessee — home of the Country Music Hall of Fame, Hattie B's Hot Chicken and, of course, ThriveAP headquarters. At the Nashville kickoff, you will orient to the program, get to know fellow participants and begin clinical training. Sessions at the kickoff include topics like ECG interpretation, minor office procedures, suturing, X-ray interpretation and more!
Throughout your experience, you will attend weekly online sessions devoted to expanding your clinical skills and knowledge, promoting professional development, and interacting with fellow ThriveAP participants. Curriculum includes topics like "How to Start a Diabetic Patient on Insulin", "Considerations for Prescribing in Elderly Patients", "Managing Acute and Chronic Back Pain" and more.
Your practice site hosts participants with the expectation that continued learning opportunities and support are required to help the new nurse practitioner or physician assistant reach his or her full potential. You will work alongside experience providers who will serve as mentors.
How much will I be paid during the program?
See the Compensation and Benefits section of the ThriveAP+ Overview Packet. Click here to have the packet delivered to your inbox.
I'm interested! How do I apply?
If you're interested in learning more about the ThriveAP+ education adventure, you can
download an information packet
or start your application by clicking 'Apply' below.
We will begin reviewing applications for admission to our 2018 classes on August 1st, 2018. Admissions are conducted on a rolling basis, so there is no strict deadline for applying to the program. Admission, however, is competitive and there are a limited number of spots available in ThriveAP+. Applications received by the following dates have a higher probability of being selected:
April 2018 Start: Early Application Deadline – November 31, 2017
September 2018 Start: Early Application Deadline – February 28, 2018
Your email address will not be published. Required fields are marked *
STAY UP TO DATE WITH NEWS & BEST PRACTICES
Form