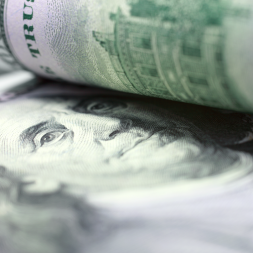 ---
Are you ready to jump on the DNP bandwagon? Since the introduction of the doctorate level degree for nurse practitioners, more and more NPs are choosing to take their education to the highest level. This leaves many of us who became nurse practitioners in the days when only a master's degree was offered feeling the pull to further our education as well. One of the first questions MSN-prepared NPs naturally ask is "How much will a post-master's DNP degree cost?".
Nurse practitioners who have earned their doctorate degrees are expected to be in high demand for at least the next ten years. Enrolling in a DNP program to further your nursing education to the highest level will undoubtedly make you more marketable in the coming years. Of course one of the biggest concerns of going back to school is whether or not it's financially feasible. After all, you may still be paying down loans from your master's program. So, we've looked at a few post-master's DNP programs across the country in both the private and public sectors to give you an idea of what it will cost you to add the initials DNP behind your name.
Private Institutions
Example #1: Duke University
Durham, NC
Est. Tuition: $59,605
The MSN – DNP pathway at Duke University is offered online with a combination of executive-style on-campus sessions lasting two to three days, once per semester for the first four semesters of the program. Most students who work full time simultaneously are able to complete the program in five to six semesters, taking two courses per semester. Depending on the specialty, some students may be required to meet specific prerequisites prior to admission into the program.
Example #2: Vanderbilt University
Nashville, TN
Est. Tuition: $50,890
Ranked #11 in the 2018 U.S. News and World Report rankings, the post-master's DNP program at VUSN can be completed in 35 doctoral credits of coursework plus 500 hours of practice integration, and a DNP project. DNP students attend an on-campus intensive in Nashville for approximately one week each semester, making a total of four visits to campus. Aside from on-campus visits, scholarly interaction and practice application takes place online and in students' home communities. Nurse practitioners enrolled in the DNP program at Vanderbilt may also simultaneously pursue a new advanced nursing practice specialty.
Example #3: Western University of Health Sciences
Pomona, CA
Est. Tuition: $21,640
NPs attending the DNP program at Western University of Health Sciences can complete the 36 to 40 credit hours in as little as two years full-time. However, the university also offers an extended three year track option which allows DNP students an additional year to complete the program. The curriculum is delivered over a combination of self-directed learning activities via online courses, collaborative practice projects and two intensive weekend seminars per semester. The web-based design of the program is especially convenient for students living in rural areas or small communities.
Public Institutions
Example #1: University of Connecticut
Storrs, CT
Est. Tuition $27,512
The DNP program at the UConn School of Nursing is delivered primarily online with intensive format courses on campus in August and in January. Students have the option to complete the required 32 – 38 program hours over the course of five semesters, full-time or in six semesters, part-time. The graduate nursing program at UConn has been ranked as one of the top five in New England as well as was in the Top 10% nationally in 2016 by US News & World Report.
Example #2: The University of Texas
Austin, TX
Est. Tuition $30,000
Students of the DNP program at UT Austin complete the 45 hour curriculum in six semesters via a hybrid format of learning; attending class on campus for three consecutive days a month with online assignments during the alternate weeks. The university offers unique opportunities for interdisciplinary study in fields such as gerontology, Mexican American studies and women's studies. The School of Nursing is ranked #13 out of over 200 accredited graduate nursing programs and is the highest ranked US nursing school located on the campus of a non-health-science institution.
Example #3: University of California San Francisco
San Francisco, CA
Est. Tuition $23,004
UCSF's DNP program is delivered via an innovative seven-quarter hybrid program design that applies online learning with select in-person immersions. Students of the program must complete 52 – 56 credit hours in just under two years. UC San Francisco was the top public recipient of biomedical research grants from the National Institutes of Health (NIH) for the sixth consecutive year in 2016, and the second-highest recipient among all public and private institutions nationwide, according to annual figures from the NIH.
Overall, if you're a nurse practitioner looking to take your education to the next level, you have a number of options. Public universities generally offer lower cost tuition than their private counterparts. The universities listed here are reputable, accredited institutions that deliver a high level of education. If you're looking for a more budget-friendly degree, smaller or less acclaimed programs may come with a lower price tag. The bottom line? Getting your DNP degree will likely cost upwards of at least $20,000 not to mention the time and effort spent on your education.
Do you think going back to school for your DNP degree is worth the effort and expense?
Your email address will not be published. Required fields are marked *
STAY UP TO DATE WITH NEWS & BEST PRACTICES
Form