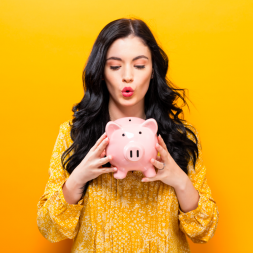 ---
A continuing education allowance shouldn't make or break the deal when it comes to your employment contract, but it can certainly be a nice perk. Employers vary when it comes to the amount they set aside for nurse practitioners and continuing education expenses. As an NP, what should you expect?
A continuing education allowance is a benefit offered by most employers to physicians, nurse practitioners, and physician assistants to help cover the cost of obtaining the continuing education credits required to maintain licensure and certification. Most employers expect providers to draw from this allowance to pay for things like certification, licensure and DEA number renewal as well.
Earning requisite continuing education credits doesn't have to be expensive. Plenty of companies offer activities to help meet these requirements free online, but a more robust CE experience has benefits. At a medical conference, for example, you will have the opportunity to network with other healthcare providers and hear in person from leading specialists and experts. Courses offered at conferences are better for enhancing your leaning than a quick online activity. The problem? Conference attendance is pricey.
Employers want NPs to benefit from the quality education conferences have to offer, so they help by subsidizing the cost with a continuing education allowance. The typical continuing education allowance for nurse practitioners ranges from $1,000 to $4,000. Most employers provide an allowance somewhere between $1,200 and $2,000. This money covers the cost of travel to and from a conference, conference registration fees, and expenses such as lodging and food during the course of the conference. An allowance of $2,000 will usually be enough to cover the total cost of attending a continuing education conference in the continental United States provided that you stay at a reasonably priced hotel as well as dine at moderately priced restaurants.
I recommend working an allowance of $1,500 to $2,000 dollars into your nurse practitioner employment contract. This is enough to attend most conferences without staying at a Motel 6 and eating fast food all day. Consider sharing a hotel room with a colleague or classmate to free up some of your CE cash for nicer meals. Continuing education dollars can also subsidize a more luxurious vacation if you are willing to contribute some of your own hard earned dollars to the experience.
You Might Also Like: Dare to Dream- Continuing Medical Education Conferences for Summer
Your email address will not be published. Required fields are marked *
STAY UP TO DATE WITH NEWS & BEST PRACTICES
Form