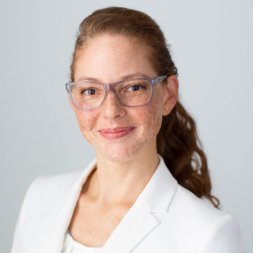 ---
Continuing with our series on nurse practitioner entrepreneurs, this past week I had the opportunity to chat with Family Nurse Practitioner and practice owner Cymande Baxter-Rogers. Cymande and her husband Gregg Rogers founded Altum Psychiatric Services about 8 months ago. They have gained valuable knowledge in these early months of their business ownership adventure and Cymande was kind enough to take the time to tell me a little bit about their experience.
If you're an NP who might want to open your own practice, or simply enjoy learning about the different places your nurse practitioner career might take you, check out our conversation.
Me: Tell me a little bit about your nurse practitioner background before opening your own clinic.
Cymande: Gregg and I have been FNPs for nearly 14 years! We're graduates of the MGH Institute of Health professions and former members of the National Health Service Corps. The NHSC brought us to rural northern central Florida for what was supposed to be a 3 year commitment in pediatric primary care. Well, 3 years turned into 12 during which time we watched patients grow up and communities grow healthier. During those 12 years working in Florida we became lead clinicians in the practice where we worked. This valuable experience has give us the clinical foundation we needed to practice on our own.
Me: What made you and your husband want to start your own practice?
Cymande: Once I gained a certain level of clinical proficiency, I couldn't help but turn my assessment skills toward practice management and the experience of being a patient as well as the experience of being a clinician. My assessment was that it is unsustainably unpleasant for everyone. Patients are not able to get the care they need, and clinicians are in a state of constant despair. I felt a pull to create a better experience within which to give and receive care that I couldn't ignore. My husband and I missed living in the northeast so decided that New Hampshire was the right place to start our own practice.
Me: Tell me a little bit about your practice. What kinds of patients do you see? What services do you provide?
Cymande: Our private practice, Altum Psychiatric Services in Plymouth, NH, serves patients of all ages for what I like to call primary psychiatric care. We evaluate and manage every mental, behavioral or developmental diagnosis that you would bring to your primary care provider, but have more time to do so thoroughly. Primary care clinicians are swamped. I know, because I am one. Primary care models simply do not allow for time to decipher whether a child's behavior is pathologic or normal, clinicians may struggle to know when an adult patient's depression is beyond what should be managed in primary care. Often, parental concerns are either brushed off, sometimes misdiagnosed, or if acknowledged, referred to clinics 3 hours away or for appointments 9-24 months out. Altum Psychiatric Services is here to help the referring clinician's process as much as it is for patients.
Me: You are a family nurse practitioner but seem to do a lot of psychiatric care. How did you choose that path?
Cymande: When I arrived in Florida, I became proficient in child psychiatry and developmental pediatrics. Often, new clinicians in the clinic, NPs, PAs and MDs alike would refuse to manage patients with psychiatric issues. So, psychiatry was left to the senior clinicians. These patients turned out to be my favorite! The interface between poverty and brain health, or genetics, epigenetics, traumatic brain injury, endocrinology, rheumatology, infectious disease and mental health/ brain health is just totally exciting to me. Real harm is being done by clinician fear. Seeing children and families not get the care they need is maddening to clinicians who know better. Knowing that I can improve the life and health of the future adult by acknowledging and managing mental health issues properly in childhood is very fulfilling.
The only challenge I have had as a FNP working in psychiatry is communicating the depth and breadth of my experience. This is why I'm getting a second certification in psychiatry and mental health. I will be dual certified in a few months.
Me: Your practice offers IV Ketamine infusions, a new and growing treatment for depression. Tell me about your decision to offer this service.
Cymande: Our decision to offer IV Ketamine comes from the mounting evidence that it is one of the most effective, well-tolerated and safe antidepressants available. Oral antidepressants, as much as I like them, have frustrating limitations. Metabolic genetics can render them useless in one person and toxic in another. Some people have tried multiple antidepressants with very little improvement or intolerable side effects. Many patients would like to reduce their pill count or see if stopping entirely is an option. It is evident that IV Ketamine is a viable alternative or adjunct to current therapies, and we couldn't ignore the fact that we could provide this to patients in dire need.
Me: What has been the best thing about opening your own practice?
Cymande: Being in charge of everything! I love being in charge of the patient care experience because it means I'm allowed to do it well. In our practice, we focus on making the experience heath promoting and not draining. This guides my decisions on everything from furniture selection to paint color.
Me: What has been the most challenging part of owning your own practice?
Cymande: Also being in charge of everything! It's challenging not knowing if we will sink, swim or soar in our business. A common phrase in entrepreneurial circles is that starting a company is like jumping off a cliff and building a plane on the way down. It is very much like that. I've had many 3 am nights working to make sure careful steps are taken to provide the groundwork for success. It takes all of my time, but because I love problem solving I find it energizing.
Me: What has been the most surprising or unexpected thing you've encountered in owning/operating your business?
Cymande: That it's fun! I didn't start the practice to have fun, I did it to help resolve a community's need. But it turns out, following your purpose is fun!
Me: What advice can you give to other nurse practitioners who would like to own their own practices?
Cymande: A lot of NPs are sitting in jobs that are unfulfilling. If you have turned your inner systems analyst onto the places where you work and you find that there are problems that are too entrenched to resolve, it's time to build your own system! My advice is to go for it. You are smarter and more capable than you think. Practically speaking, start the credentialing process as soon as you have an address and malpractice insurance would be my advice. Tell your community as soon as you begin the process, get the word out.
Thank you to Cymande for sharing her experience as a nurse practitioner entrepreneur and practice owner!
You Might Also Like: Lessons on Opening a Practice from a Successful NP Entrepreneur
Your email address will not be published. Required fields are marked *
STAY UP TO DATE WITH NEWS & BEST PRACTICES
Form