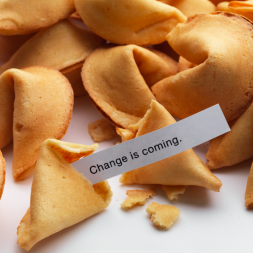 ---
If you are already a nurse practitioner, your education has prepared you for a general area of practice. If you attended an Acute Care NP Program, for example, you are qualified to work in the ICU, CCU, and a wealth of other specialty clinics and hospital settings. Or, perhaps as a Pediatric Nurse Practitioner you are prepared to diagnose and treat kids. But, what if you want to switch it up mid-career?
Maybe you are burnt-out in your urology practice and are looking to go derm. Or, maybe pediatrics has you frazzled and you might feel more grounded working with adults.
Switching specialties as a nurse practitioner is relatively simple and can occur in two ways, with a new job or by supplementing your education. Lets take a quick look at these scenarios.
Switching Specialties by Seeking New Employment
If the new specialty or practice area in which you want to work fits within the scope of practice of your educational preparation, you're in luck. You won't have to go back to school. All you need to do is seek employment in the new specialty of your choosing. For example, if you are prepared as a Family Nurse Practitioner, your broad foundation allows you to work with patients of all ages in many settings. You could choose to work in a dermatology, cardiology, or gerontology practice to name a few. If you are an Acute Care Nurse Practitioner by education, you can easily switch from practicing in the ICU to working in an orthopedic or gastroenterology clinic, for example.
Switching specialties does require on the job learning and without specialty specific experience you will be at a bit of a disadvantage in the job market. But, once you find an employer willing to put in the effort to train you, you can switch areas of practice with ease.
Switching Specialties by Supplementing Your Education
If the specialty in which you want to work isn't encompassed by your educational background, you will need to attend an NP program for additional training. Acute Care Nurse Practitioners, for example, are not certified to treat children. So, an Acute Care NP wanting to branch into pediatrics would need to acquire an additional Pediatric Nurse Practitioner certification. This involves attending an NP program for pediatric education and taking the national Pediatric Nurse Practitioner certification exam. Adding a NP specialty to your educational repertoire usually takes about a year.
Obtaining an additional specialty requires less time, cost, and effort than your initial NP certification. Adding a specialty demands fewer courses and is therefore completed in a cost-effective manner. If you choose to switch specialties and are already a nurse practitioner, consider attending an online program as this will give you the flexibility to continue in your current employment while allowing you to further your education.
The ability to change areas of practice throughout your career is an advantage to nurse practitioners. Switching specialties can help you avoid monotony and burn-out as well as make you an expert in multiple areas of medicine.
Are you considering a mid-career specialty switch?
You Might Also Like: 10 Highest Paying Nurse Practitioner Specialties
Your email address will not be published. Required fields are marked *
STAY UP TO DATE WITH NEWS & BEST PRACTICES
Form