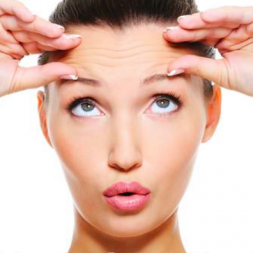 ---
An increasing number of medical practices are adding cosmetic procedures to their menu of services. These procedures, such as administering Botox and dermal fillers, can significantly boost revenue and are relatively simple to perform. Patients pay for them in cash eliminating the paperwork and headache that comes with billing insurance companies. Can nurse practitioners get in on this practice opportunity?
Just like scope of practice laws vary from state to state, laws outlining which kinds of medical providers are able to perform cosmetic procedures vary as well. These abilities are typically outlined in state's Board of Medicine or Board of Nursing documents. Some states allow medical assistants to administer Botox injections while others are more restrictive and consider administering Botox a medical act. They reserve the practice for NPs, PAs, and MDs. Overall, nurse practitioners are permitted to administer Botox injections. The specific regulations surrounding NPs and this practice vary.
The first thing to consider in determining your ability as a nurse practitioner to administer Botox is the level of physician supervision or collaboration required. In many states NPs may practice independently, without physician oversight. In these cases nurse practitioners may administer Botox without MD supervision provided they meet other requirements for performing cosmetic procedures.
If your state requires physician supervision or collaboration to practice, you must comply with this requirement when it comes to administering Botox injections. Legal provisions such as chart review guidelines on on-site supervision requirements remain in place for cosmetic procedures. State guidelines usually also specify that the collaborating physician must also be trained in Botox administration if supervising the practice.
The second thing to consider in Botox administration, is that Botox must be prescribed before it is injected. So, nurse practitioners must adhere to state prescribing laws when it comes to the practice. Prescribing laws may mandate physician oversight even if physician involvement is not required when it comes to the patient interaction itself.
Finally, administration of Botox and dermal fillers requires special training. The requirement for this training is outlined by the Board of Nursing or Board of Medicine. A number of independent companies offer courses in Botox administration. These courses are typically one or two days long and are offered throughout the country.
Before incorporating Botox injections and other cosmetic procedures into your practice, review the scope of practice for nurse practitioners and your state's laws closely. Some states also have specific documentation outlining regulations for owning or working in MedSpa's and/or performing cosmetic procedures. Make sure you review these guidelines as well.
You Might Also Like: A Day in the Life of a Dermatology Nurse Practitioner
Your email address will not be published. Required fields are marked *
STAY UP TO DATE WITH NEWS & BEST PRACTICES
Form