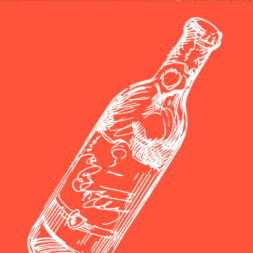 ---
How do you unwind after a long day at the clinic or hospital? Maybe you go for a walk or jog. Perhaps you cook a gourmet(ish) meal. Or, maybe you don't get to kick back until you crawl under the covers for some sweet, sweet sleep. One sure recipe for a relaxing evening is, of course, pouring a tall glass of vino. Whether you prefer merlot or chardonnay, if you've got a nurse practitioner on your list this year, wine accessories can make the perfect gift.
Fortunately, a few companies have made it easy to make your booze-related presents a little more thoughtful this season by adding a medical twist to the average bar accessory. Here are a few of our favorite gifts for the wine-loving nurse practitioner.
Wine Charms
Help your guests keep track of their glass at your next party with these wine charms. Stethoscope, injection, crutch, and medical symbol charms ID wine glasses to prevent the unfortunate mix-up.
Medical Wine Stopper
Cheers to leftovers! If you can't finish tonight's bottle of red, save it for later with this medical wine stopper. The medical insignia charm adds a subtle, personalized touch to your bar.
Rx Cocktail Shaker
Not technically wine related (maybe for sangria?) this cocktail shaker is a fun gift for the nurse mixologist. And, as we all know, the perfect cocktail is the prescription for a successful party.
Prescription for Wine Gift Bag
Buy the nurse on your list his or her favorite bottle of wine presented in this personalized gift bag. This also makes a great gift for NPs to give to coworkers or clinic staff for the holidays.
Personalized Wine Glass
Show your favorite NP, nursing student, or coworker you care with a personalized wine glass. Etsy features multiple options customizable to please even the most difficult to buy for healthcare provider.
Nurse Wine Caddy
Keep your prized bottle and profession on display with this nursing wine caddy. The whimsical metal holder will add a lively touch to the kitchen or bar of your favorite NP.
Safety First Drink With a Nurse Tee
Dressing casual for happy hour? This tee will be the perfect fit.
Nurse practitioners- what's on your Christmas list this year?
You Might Also Like: Gift Guide for NP & PA Students
Your email address will not be published. Required fields are marked *
STAY UP TO DATE WITH NEWS & BEST PRACTICES
Form