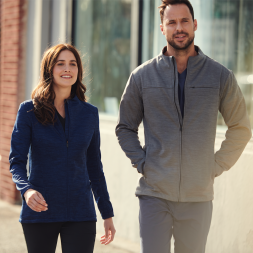 ---
As summer draws to a close, if you're a nurse practitioner student you're likely looking forward to a fresh new start come the new academic school year. Even for those of us who are no longer in a NP program, September is a time to power up, get motivated, and create a game plan to maximize the rest of the year. We've teamed up once again with clinician-founded company Medelita for a giveaway that will help you kick off your fall in style, comfort, and peak clinical performance.
Medelita is already well known for the quality and flattering yet functional fit of their nursing scrubs and lab coats. But most importantly for anyone in medicine who is balancing a hectic student schedule, Medelita products are made to be supremely low maintenance, with performance fabric that is antimicrobial, wrinkle + stain releasing, and maximum durability to withstand hundreds of washes at industrial laundry settings without fading, pilling, or tearing. The result is easy-to-care-for scrubs that can be machine washed with the rest of your laundry, and won't compete for clothesline space with your yoga gear (if you even have time for hang-drying your yoga gear!).
What does that mean for you? Less time spent caring for your scrubs and more time spent wearing them while saving lives or studying.
This month two lucky winners will have the chance to win a Back-to-School bundle of Medelita goodies to help you get through your semester with ease: a set of Medelita custom embroidered scrubs + a Medelita scrub jacket + and ERKA Finesse stethoscope (around $300 value).
Here's how to enter:
1. Comment below (include your email address!) with the reason you could use new clinical gear for your NP life. Or, email your entry to thriveap@thriveap.com.
2. We'll select a winner by August 29th, 2018.
Wishing NP students the best of luck this back to school season!
Your email address will not be published. Required fields are marked *
STAY UP TO DATE WITH NEWS & BEST PRACTICES
Form