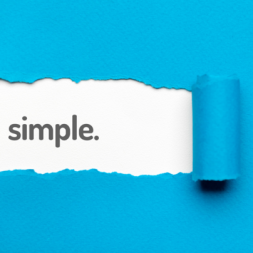 ---
There are times in my job as a nurse practitioner I find myself thinking 'ugh, not again!'. I may have answered the same question from patient for the fifth time in a row, explained a concept over and over again, or encountered a misunderstanding multiple times in a single shift. While many people think working in the emergency department must be erratic, I identify patterns in my work as an NP. In fact, most of my job is somewhat routine.
As nurse practitioners we encounter the same patient questions, concerns, and situations repeatedly. On the surface, this can seem like a negative. These scenarios, however, offer us an opportunity to apply systems and processes to our job making our lives easier. As you identify patterns in your practice, consider implementing the following tactics to make your NP job easier.
Create Quality Handouts
Do you feel like you answer the same question over and over and over again? If so, you have an opportunity to save time (and frustration)! Create handouts for patients that address the most common concerns and questions you receive. This requires a bit of work on the front end, but ultimately is a huge time saver. From lists with contact information for common referral needs such as dental clinics, to discharge instructions on topics like suture care, organizing this information in written form saves nurse practitioners precious time.
Get Your Patients Organized
It's understandable that many of the patients we treat as nurse practitioners have difficulty staying organized. A cardiologist may prescribe one medication, an endocrinologist another, and a urologist yet another. Changes to treatment plans may not be communicated to the NP, or for that matter, understood by the patient. Many patients create their own medication lists and organizational systems, but others could use a little assistance.
Give each of your patients a folder containing a standardized form they can use to track the medications they take. Include another form to list the patient's medical problems. Ask patients to bring this folder to each and every appointment they attend. Healthcare providers can help make any necessary updates keeping all members of the patient's healthcare team on the same page. Not all patients will go along with your plan, but this low cost tactic will surely save you several phone calls to specialists and exchanges of confused looks with patients.
Precept a Nurse Practitioner Student
Nearly every nurse practitioner feels the pressure of time during a patient interaction. Exam rooms are full, the waiting room is packed, and taking time to talk extensively with each and every patient on your schedule can seem nearly impossible. While precepting a nurse practitioner student is time consuming, students can relieve some of your patient care responsibilities. By taking a medical history and learning more about the patient's chief complaint before you enter the room, nurse practitioner students expedite the process of information gathering for you. And, the patient feels they were heard and their concerns addressed more completely.
Find Your Rhythm
Balancing documentation, face-to-face time with patients, paperwork, and administrative tasks, not to mention a personal life, is difficult. Figure out the best flow for your nurse practitioner work day. Perhaps you like to arrive at the office early to complete administrative duties while sipping your coffee before the hustle and bustle of the day. Maybe charting through your lunch break ensures you will leave the clinic on time each day. Find the flow that helps you approach your work day efficiently and schedule accordingly.
Delegate
As nurse practitioners, most of us have worked as nurses. Experts in the nursing role, we often take on patient care tasks that are best left to other members of the patient care team. Yes, working as a team means a willingness to step out of the provider role to help out on occasion. But, if you find yourself doing so habitually, you may need to learn to delegate. Assigning patient care tasks to nurses, medical assistants, and others on your team, frees up time for the responsibilities associated with your role as a provider. If you are stressed out and overworked, think through the tasks you do on a daily basis that could be handled by others.
What ways have you found to simplify your job as a nurse practitioner?
You Might Also Like: Must Have Posters for Your Primary Care Clinic
Your email address will not be published. Required fields are marked *
STAY UP TO DATE WITH NEWS & BEST PRACTICES
Form