Recruiting APP Talent
How to Attract High-Quality APPs
With advanced practice provider (APP) scope of practice evolving, and the explosive growth of APPs entering practice, paired with the continued physician shortage and turnover rates, APP recruitment has never been more important.
In this webinar our expert panel from MetroHealth Medical Center, Julie Tsirambidis, DNP, APRN-CNP, System Director, Advanced Practice Provider (APP) Practice and Domonique Allds, Director of Provider Recruitment, will discuss how to better recruit the right talent and why increasing your APP population represents a value to organizations.
Attendees Will Learn:
Recruitment tips + best practices

How to attract talent

Value of APP talent + recruitment
Watch Now | On-Demand Webinar!
Meet Our Featured Speakers
At ThriveAP, we view our employer community as a crucial component to NP and PA success. You are the foremost expert when it comes to what your day-to-day challenges and goals reflect. As such, the speakers and presenters in our webinars are experts we feel are exemplary stewards of transition to practice and contribute considerable knowledge to the discussion of APP success. Click on the tabs below to meet our expert speakers.
Julie Tsirambidis, DNP, APRN-CNP, System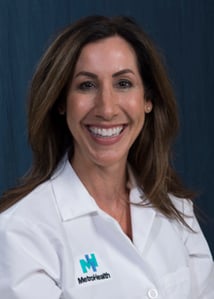 Director, Advanced Practice Provider (APP) Practice at MetroHealth Medical Center
Dr. Julie Tsirambidis is the System Director of Advanced Practice Provider Practice for the MetroHealth System (MHS) in Cleveland, Ohio. In this role, she is responsible for over 400 Advanced Practice Providers (CRNA, CAA, PA, NP, CNM, CNS) in the organized medical staff inclusive of over 600 physicians. MH operates four hospitals, four emergency departments and more than 20 health centers and 40 additional sites throughout Cuyahoga County. The system serves more than 300,000 patients, two-thirds of whom are uninsured or covered by Medicare or Medicaid. She is a seasoned nurse practitioner with 22 years of NP experience in both the adult and pediatric primary care and specialty inpatient care areas with 27 years of total clinical experience, beginning her career as an RN in the cardiothoracic surgery ICU . She clinically holds a practice in family medicine at the MetroHelth System Brecksville Health Center. Prior to MH, she was the first APP director at Akron Children's Hospital, functioning in a similar role, and practiced in primary care pediatrics. Dr. Tsirambidis holds several leadership recognitions, including Akron Children's Hospital Excellence In Practice award in 2021, OAAPN's Advocacy Award for Excellence in 2019, and holds the first APP seat on the Ohio Hospital Association's Clinical Advisory Council. In 2018 she was awarded the Sigma Theta Tau Excellence in Nursing Leadership, & Outstanding Nurse Leader at Akron Children's. She has authored several articles, and has given a TedX talk for women at the University of Akron. Julie was named Ohio's Nurse Practitioner of the year in 2012.
In 2014, she was given the distinction for The Greek American Foundation's "40 Under 40" award and received national recognition for outstanding contributions to her community in a chosen profession for the development of a Nurse Practitioner program in Haiti. In 2016, she co-founded the APP executive forum with Children's Hospital Association (CHA). She continues to serve as the incoming vice-president APP Executives a national forum dedicated to APP leadership structures and serves as the OAAPN NE Ohio regional co-director and on the government relations and membership committee. Julie received her Doctor of Nursing Practice (DNP) from Kent State University in 2018. She completed a dual MSN tract in 2001 with pediatric and family practice certifications from Case Western Reserve University in Cleveland, Ohio, and graduated from Kent State University's Honors College with a BSN in. 1996. Julie is passionate about the care the APPs deliver and is a trailblazer in ensuring providers practice to the top of their scope and license. She advocates endlessly to ensure patients have access to quality, competent clinicians and have equity in the healthcare system as informed and engaged partners. She works at the executive level of strategic leadership and with her medical department level leaders evaluate programmatic efforts and ensure the practice of AAPRNs and PAs are optimized.
Dr. Tsirambidis resides in Broadview Heights with her husband and their four children, who are all starting to figure out how they wish the be the change they want to see in the world. She enjoys spending summers in Greece with her family, where they maintain their ancestral home.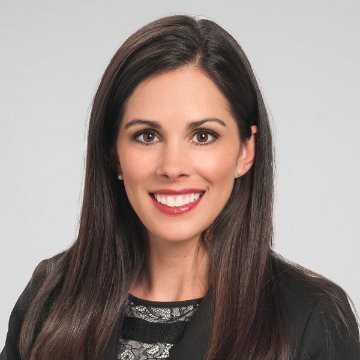 Domonique Allds, Director of Provider Recruitment at MetroHealth Medical Center
Domonique Allds is the Director of Provider Recruitment and Network Development for the MetroHealth System. In this role, she oversees the recruitment of all Physicians and Advanced Practice Providers including NP's, PA's, CRNA's and CAA's.
Domonique graduated from Kent State University with a Bachelor of Arts degree in Communication Studies. She started her career in recruitment and has experience in a variety of fields and industries. She has been in Provider Recruitment for 15 years and has been the Director of Provider Recruitment with MetroHealth since 2019. Prior to her role at MetroHealth, she worked in the department of Provider Recruitment at the Cleveland Clinic. She enjoys learning new industry best practices to share with her team and stakeholders at MetroHealth.
Domonique lives in Concord, OH with her husband and two kids. She enjoys reading, cooking, skiing, sailing, and spending time with family and friends.
You Might Also Be Interested In: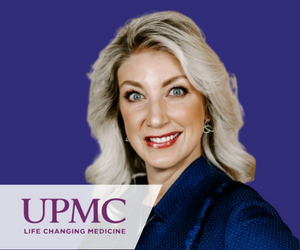 Watch Now: APP Leadership Programs
Featured Speaker: Amy Haller, MBA, MPAS, PA-C, Clinical Project Director, UPMC Office of Advanced Practice Providers.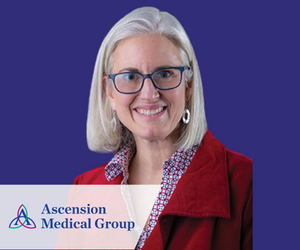 Watch Now: Operationalize Your TTP Program
Featured speaker: Elizabeth Helms, APRN, FNP-BC, Director Advanced Practice Leadership Council at Ascension St. Vincent.