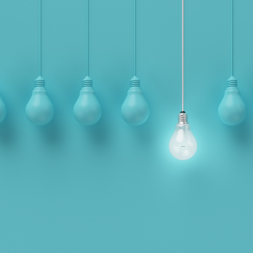 ---
With over a hundred national nursing associations and boards of nursing throughout the country, it can be a little confusing at times to decipher the difference between the two, especially as they both have significant impacts on the nurse practitioner profession and scope of practice.To put it very simply, Boards of Nursing regulate nursing practice to protect the public. Associations advocate for nurses and the advancement of the profession.
While this is a pretty cut and dry difference, it's a little more complex and is a bit like comparing apples to oranges. BONs and nursing associations have differences, but they also share some similarities. Here's a rundown.
Board of Nursing
Boards of Nursing are state agencies that protect and promote the public's health and welfare by overseeing and assuring that licensed nurses from every level of practice are providing safe and competent care. There are fifty-nine in total, each of which comprise the National Council of State Boards of Nursing (NCSBN), an independent, not for profit organization.
Both the individual BONs and the NCSBN are led by an elected Board of Directors, of whom are nurses and other members. A Delegate Assembly of two representatives from each individual BON act as the voting body that governs the NCSBN; convening annually to discuss and vote on business items as well as elect individuals to the NCSBN's Board of Directors. Each state's boards of directors meet regularly to execute its responsibilities for administering the laws that govern nursing practice and education.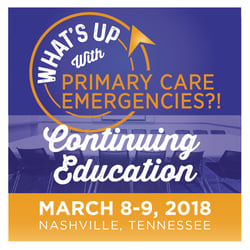 BONs do not draft legislation, nor can they support or oppose proposed bills during legislative sessions. They are also prohibited from lobbying. At the state level, policy making duties are divided between the legislature and state's governor. Every state has a Nurse Practice Act and other forms of statutes that define the scope of nursing practice and set forth rules and regulations for the profession including requirements for licensure. The state legislature and governor delegate the BON to carry out and implement these laws and policies.
As part of its implementation of the states statutes, BONs oversee licensure applications, issuance, renewals and will pursue disciplinary action when a nurse violates the law. They also authorize the use of licensing exams, advise on the legal scope of nursing practice, uphold standards for and approve nursing education programs, and regulate advanced nursing practice.
While at times it can seem like the BON restricts nursing practice, the boards do try to have an even keel in protecting the public from harm while setting minimal qualifications and competencies that are required of those working in the profession. BONs not only benefit the public by ensuring that providers are qualified and competent, but also protect individual nurses by establishing clear legal authorization for the scope of practice. Boards of Nursing also work to educate nurses on the ever-changing laws. Licensure by the boards also benefits nurses as it safeguards the use of certain titles such as RNs, LPN/VNs and APRNS; only licensed nurses are able to use these types of titles.
Nursing Associations
Unlike the BON, nursing associations differ in that they are professional membership organizations that are private; requiring members to pay dues in order to enjoy the benefits of membership. Associations are also governed by a Board of Directors but they are elected by members of the association.
In addition to the more than one hundred national nursing associations, there are also numerous international and state nursing associations, all of whom serve as a united voice for nurses and work actively to empower the profession and advance quality health care through practice, education, advocacy, research and leadership. Associations represent its members in legislative, political and practice matters, and can lobby the legislature and Governor for the interests of its members and the nursing profession.
When nurses unite together on important issues that affect the profession by joining an association, that voice is strengthened; an especially important factor that's necessary for the advancement of nursing. For example, associations specifically for NPs (like the AANP) advocate for the role of APRNs as providers of high-quality, cost-effective, comprehensive, patient-centered healthcare but have a more broad focus in their support efforts for NPs. Other organizations like the National Association of Pediatric Nurse Practitioners and the Gerontological Advanced Practice Nurses Association focus their efforts on supporting NPs in these specialties. Associations position individual nurses to be on the forefront of practice changes that are important to their practice areas.
Not only are nursing organizations beneficial in terms of political advocacy, but they also help to professionally develop and advance nurses in their careers by offering unique opportunities for continuing education, certification, role-related competencies and educational conferences.
Though they have separate roles, both the boards of nursing and associations are essential to the profession. Together they influence the advancement of healthcare policy and represent to protect the interests of nurses and their patients.
You Might Also Like: The Rules for Treating Partners of Patients with STDs
Your email address will not be published. Required fields are marked *
STAY UP TO DATE WITH NEWS & BEST PRACTICES
Form