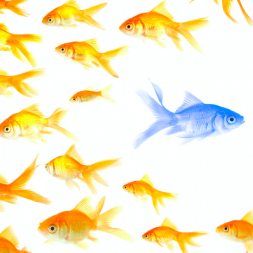 ---
I work with a number of physician assistants in the emergency department. We function in the same capacity, our employer not making a nurse practitioner vs. physician assistant distinction. Although our work looks the same, I have noticed a few differences between myself, an NP, and my PA colleagues. From time to time, for example, the physician assistants I work with take time off to attend board review conferences and study for recertification. As an NP, however, I am not required to take a test to re-certify. In what ways do NP and PA certification differ?
Certifying Body
PAs are certified through the National Commission on Certification of Physician Assistants (NCCPA). A major piece of the NCCPA certification process for PAs is a Physician Assistant National Certifying Examination (PANCE).
When it comes to nurse practitioners, there are a variety of certifying bodies available to NPs. Selecting a certifying organization depends on personal preference and the NP's specialty. For the purposes of this article, we will focus on the two main nurse practitioner certifying bodies, the American Academy of Nurse Practitioners Certification Board (AANPCB) and the American Nurses Credentialing Center (ANCC).
Eligibility Requirements & Application Process
When it comes to eligibility to test and the application process, there is one significant difference between certification exams for NPs and PAs. Nurse practitioner applicants must have an active RN license in order to test whereas physician assistant certification does not require additional licensure.
Overall, PA students taking the PANCE may apply to test no sooner than 90 days prior to their expected program completion date and can take the certification exam as early as 7 days after their program completion date. NPs on the other hand, may request to sit for the certification exam prior to degree conferral and graduation provided that all of their didactic and clinical coursework is complete; though exam results and certification will be held until the NP is able to provide a final transcript showing they've graduated. Although nurse practitioners can test for certification sooner than PAs, neither will receive results or official certification prior to graduation.
Test Length & Content
The physician assistant certification exam is about twice as long as the certification exam for nurse practitioners. The PANCE consists of 300 multiple choice questions. PAs have 5 hours to complete the exam.
Nurse practitioners certifying with the AANPCB, in contrast, take an exam consisting of 150 questions; of which 15 are pretest questions that do not count toward the total score and have 3 hours to complete the test. Each NP certification exam offered through ANCC contains 25 pretest questions and between 150 -175 scored questions and is 3.5 hours in duration. Overall, nurse practitioners can expect a shorter certification exam than physician assistants which has benefits and drawbacks. While the exam may seem less arduous, each question has a greater impact on overall score.
Pass Rate
So, do NPs or PAs have more success when it comes to certification? Physician assistants have significantly higher pass rates on the PANCE than do NPs certifying with the AANPCB or ANCC. Here are the stats on 2016 certification exam pass rates:
PANCE: 93% pass rate out of 8,631 exams.
AANPCB: 80.6% pass rate out of 81,602 total exams (includes FNP, AG-NP, Adult NP and Gerontology NP examinations)
ANCC: 84% pass rate out of 10,304 total NP exams
While these passing rates show which profession has greater certification success, rates do not necessarily correlate with the difficulty of questions or exam content.
Scoring and Retesting Requirements
Nurse practitioners are fortunate in that candidates receive a preliminary analysis which will indicate whether they have passed or failed the test immediately after they've completed the exam. Physician assistants on the other hand play the waiting game. PANCE results are posted to the candidate's online record, approximately two weeks after the exam date.
What happens if an NP or PA fails the certification test? Should the PA fail the exam, he or she may only take the PANCE once in any 90-day period, or three times in one calendar year. The ANCC has similar guidelines for NPs. In the event that a candidate fails the exam, he or she may retest after 60 days and may not test more than three times in a 12 month period. The AANPCB differs, allowing NP test takers just two attempts at the certification exam each calendar year.
Renewal Requirements
The major difference in certification renewal between NPs and PAs is that physician assistants must take a test to re-certify whereas nurse practitioners do not. The NCCPA requires PAs to take a recertification exam called the PANRE at the end of every 10 years. The PANRE is organized similarly to the PANCE in that the subject matter covered is the same; however it addresses broader clinical issues in 240 questions. In order to keep certification active, PAs must also earn and log a minimum of 100 credits of continuing medical education every two years.
Nurse practitioners must re-certify every five years. Recertification depends on completing continuing education hours, 75 hours every five years for the ANCC or 100 hours every five years for the AANPBC, in addition to completing a specified number of practice hours. NPs certified through the ANCC are required to re-certify through at least one of eight renewal categories as specified in the renewal requirement handbook so may need to meet additional criteria.
What do you think about the differences between NP and PA certification?
You Might Also Like: The First Online Program for Physician Assistants is (Almost) Here
Your email address will not be published. Required fields are marked *
STAY UP TO DATE WITH NEWS & BEST PRACTICES
Form