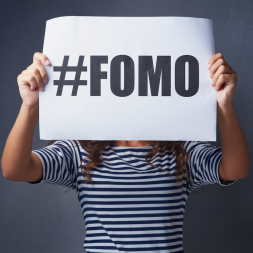 ---
A practical education option for new grads
New nurse practitioners face a difficult path. While we learn a lot in our NP programs, the learning curve is steep when we get out into practice. Those first years on the job can be quite anxiety provoking. Not to mention, residencies and post graduate learning opportunities for nurse practitioners are few and far between. So, what do you do if you're a new grad who could use a clinical boost?
You may have heard of ThriveAP+ , ThriveAP's version of a residency for nurse practitioners and physician assistants. If not, this is a service-learning adventure that helps new grads develop confidence and competence in a well supported practice environment for their first year out of school. First, the program matches NPs with mentoring facilities that treat underserved patient populations. Then, the program supports participants with a year-long curriculum. From chronic kidney disease and deadly drug combinations in primary care to starting insulin therapy in diabetic patients and treating common dermatologic conditions, ThriveAP+ goes in depth exploring the most common diagnoses nurse practitioners are expected to treat in the primary care setting.
The ThriveAP+ curriculum has two primary components:
1. Kickoff Conference
2. Weekly Online Sessions
At the ThriveAP+ kickoff conference, nurse practitioners in the program convene at ThriveAP HQ in Nashville, TN for two days to participate in hands-on learning like suturing and office procedures as well as other education sessions. We cap off each day's hard work with a social outing to connect with other program participants and grow a peer support network.
Following the kickoff, participants meet weekly in an online classroom setting to hear from experts about a different clinical topic each week. Curriculum includes subjects like ECG interpretation, understanding anemias, management of palpitations in primary care and more. Participants also participate in a discussion based on a different topic each week. Discussions have included subjects like lab interpretation, edema differentials, preparing for your annual performance review and talking with the anti-vax parent. Discussions allow the ThriveAP+ curriculum to adapt to current needs of participants.
So, what if you think you might benefit from ThriveAP+'s curriculum but have already accepted a job or lack the flexibility to match with a facility in the program? Not to worry – we've got an answer!
ThriveAP now allows clinics to enroll their existing providers or new hires in the ThriveAP+ curriculum. That's right. If you missed out on a residency opportunity, already accepted a job, or just plain need a clinical boost, you're eligible to participate in ThriveAP+. We welcome new(ish) nurse practitioners and physician assistants interested in improving their clinical knowledge.
Here's how you can participate:
1. Let your employer know you'd like to participate in the ThriveAP+ curriculum program. This includes participation in the 2-day Nashville kickoff as well as 90 minutes/week of live online classroom sessions.
2. Ask your employer to request a curriculum overview packet or reach out to our team at info@thriveap.com.
3. Once we hear from your employer, we'll get in touch to iron out the details of your participation.
The ThriveAP+ curriculum program kicks off twice each year, in April and September. We still have room for a few more participants in our April 2018 cohort, so it's not too late to ask your employer about participating in ThriveAP+ this year. We hope to meet you in Nashville at our upcoming kickoff!
Questions? Contact ThriveAP's team at info@thriveap.com.
Your email address will not be published. Required fields are marked *
STAY UP TO DATE WITH NEWS & BEST PRACTICES
Form