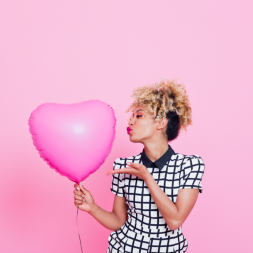 ---
Happy Valentine's Day! I hope this excuse to eat chocolate is getting you out of the mid-week slump. My husband and I have decided that we're tired of elbowing our way through crowded restaurants to celebrate the holiday, so we're cooking in. What are you up to? If you could use a little advanced practice humor to get you through the work day, check out these Valentine's cards perfect for nurse practitioners and physician assistants.
Etsy retailer Danielle Robb provides Valentine's cards for healthcare providers available via instant download. Feeling like you should recognize the holiday with coworkers or nurse practitioner classmates? These V-Day gems should fit the bill.
A sentiment appropriate for a nursing BFF or a sig-o, the i love your guts Valentine's card adds just a touch of humor to your holiday greeting.
3. Are You a Pulmonary Embolism?
Nothing says Valentine's Day like making light of a pulmonary embolism. The perfect sentiment to share with a significant other who is likewise medically inclined.
It wouldn't be a healthcare Valentine's Day card list for nurse practitioners and physician assistants without a cardiology reference.
This set of anatomy minded Valentine's Day cards might look plain, but they get the message across. Share an anatomical laugh with your Valentine.
Perhaps the most clever of these Valentine's day card picks, this creative take on a romantic greeting is certain to make your loved one smile.
How are you planning to celebrate Valentine's Day?
You Might Also Like: Not Your Mom's Compression Socks
Your email address will not be published. Required fields are marked *
STAY UP TO DATE WITH NEWS & BEST PRACTICES
Form