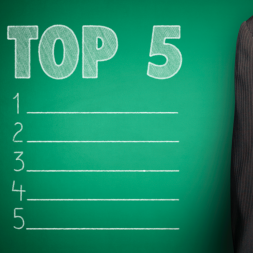 ---
For aspiring Physician Assistants who have already earned a bachelor's degree, the next step is applying to a Master in Physician Assistant Studies Program at an accredited school. With hundreds of programs offered across the nation, choosing the program that's right for you can be a tough decision. While factors such as location, pass rates and application requirements are a forethought in narrowing down the list of where to attend, tuition undoubtedly plays a very important role as well. We've sorted through the list to find the top five most expensive PA programs in the United States.
Est. Tuition: $146,961
Stanford University is one of the world's leading teaching and research universities, with its School of Medicine at the forefront of transforming medical education. The PA Program's 30-month curriculum includes streamlined courses with innovative content delivery taught by exceptional Stanford clinical faculty. As part of the school's mission to develop highly skilled clinical PAs, students of the program are required to participate in a scholarly concentration such as community health, clinical research, health services and policy research, and medical education. The program also gives PA students other unique opportunities such as world-class clinical anatomy experiences and early exposure to patient care in Stanford-affiliated hospitals and ambulatory practices, as well as in other select sites throughout the State of California.
2. Massachusetts College of Pharmacy and Health Sciences- Boston
Est. Tuition: $124,875
While MCPHS' Manchester and Worcester campuses offer an accelerated BS/MS program for entry level students, its Boston campus offers one of the most expensive traditional MSPAS programs in the nation. At MCPHS Boston, students receive a well-rounded education from a world class faculty consisting of a diverse mix of PAs, MDs, PhDs, PharmDs and other healthcare professionals. And with educational opportunities not only in general medicine but in specialty areas like surgery, women's health, psychiatry, pediatrics and emergency medicine, its PA graduates are more prepared to meet the personal and changing needs of their patients, employers and the communities in which they serve. Students of the college also have the chance to learn in modern patient assessment laboratories using the most advanced technology available while practicing collaborative relationships alongside other healthcare students. They also receive enriched hands-on experiences through a wide-range of clinical rotation opportunities offered both in the US and abroad. Additionally the college offers international service-learning programs during which PA students spend an intensive, two-week immersion in countries such as Peru and Morocco where they learn and observe valuable health services.
3. New York Institute of Technology
Est. Tuition: $119,070
In addition to offering an accelerated BS/MS PA program, NYIT also offers a traditional MSPAS program. The dynamic, highly ranked school has adopted a patient- centered approach for its PA program where it provides an interdisciplinary education experience which includes caring for people holistically while respecting their personal beliefs, experiences and values. Upon completion, graduates are able to treat patients from a wide spectrum of clinical populations and practice settings. NYIT also offers PA students the option to receive a Certificate in Global Health, which provides opportunities for alumni to participate in outreach programs in various parts of the world. Though both of the PA programs offered at the institute are some of the most expensive in the nation, NYIT has one of the lowest private tuitions in New York State and provides more than $40 million in institutional financial aid each year.
4. University of California Davis
Est. Tuition: $118,976
Recognized by the Wall Street Journal as the sixth-best public university in the U.S. and highly ranked in the nation and world by amongst numerous other publications, it should come as no surprise that UC Davis' PA Program rounds out the top five as one of the most expensive, and not to mention sought after, traditional PA programs in the country. The 27 month curriculum embraces integrative case-based learning, technology and systems-wide perspectives. Rooted in a growing body of research, the program is nurtured and lead by visionary faculty members who seek to transform health care. The PA and NP Programs at the school are the only ones in the U.S. where students of both degree plans learn alongside each other. Together aspiring PAs and NPs learn how to interpret different viewpoints and collaborate with one another in order to lead as integral members of healthcare teams. While costly, each student admitted to the Physician Assistant program receives generous financial support, supplemented by scholarships from donors to the school, to be used toward their tuition, fees and additional expenses.
Est. Tuition: $108,585
Over the last few years, Monmouth University has earned a prestigious series of distinctions and accolades and has consistently been ranked as one of the top colleges in the U.S. by several publications for multiple years in a row. Because only 30 individuals are admitted to the 36 month PA program each year, class sizes are small and students are enabled to work closely with one another and build strong relationships with their instructors. The rigorous curriculum is taught by faculty members who have over 50 years of combined experience teaching physician assistant studies. During the 60-week clinical phase, PA students have the opportunity to train at various sites in the State of New Jersey, including renowned hospitals and medical facilities, where they learn to provide compassionate, patient-centered, quality healthcare in a variety of settings.
*Tuition costs listed are an estimate and are subject to change. Other fees may apply. Contact your PA school of interest for the most up to date information on the cost of attendance.
You Might Also Like: Top 5 Most Expensive Online FNP Programs
Your email address will not be published. Required fields are marked *
STAY UP TO DATE WITH NEWS & BEST PRACTICES
Form