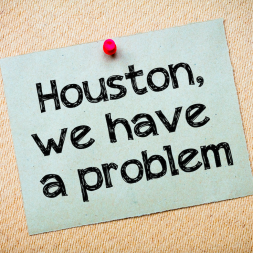 ---
Is anyone out there frustrated with the nurse practitioner licensing process? The struggle is real for NPs seeking licensure across the country, particularly in states like California and Texas, notorious for their sluggish licensure speeds. In fact, the Board of Nursing in California is so inefficient that Gov. Arnold Schwarzenegger fired and replaced most of the California State Board of Nursing in 2009. Unfortunately, the clean up doesn't appear to have made a difference.
If you're a nurse practitioner experiencing licensing delays and frustration, sometimes all you can do in light of the problem is laugh. Here are the top 10 reasons we think the NP licensing process is the absolute worst.
1. You walk in to the state Board of Nursing office to check on your application and realize the team responsible for licensing spends more time decorating for B-list holidays like Halloween than they do processing applications. Faux spider webs. Everywhere.
2. You thought you were done with standardized testing forever after the GRE, then realized you still need to take the nurse practitioner certification exam in order to practice.
3. The Board of Nursing website keeps auto refreshing when you're in the middle of your online application. So, you start over again. And again.
4. You can't get a job until you're licensed. And you can't afford your license without a paycheck.
5. Inconsistency in state requirements. No, that controlled substance prescribing course you took in South Carolina does not meet California's controlled substance prescribing education requirement.
6. The state-required prescribing component of your license cannot be obtained without a signature from a supervising physician. No physician will agree to supervise you without full prescribing authority.
7. Do real people actually work at the Board of Nursing? I mean, it doesn't seem like it. Whenever you call for an update on the progress of your license, you get an automated reply. No option to leave a message, however.
8. There is a nursing shortage, right? If so, might licensing delays be more of a priority?
9. Your nurse practitioner program spent so much time assigning papers and projects that they forgot to instruct you as to how to actually complete the process required to legally practice as an NP.
10. So. Much. Paperwork.
Why do you think the nurse practitioner licensing process is the worst?
You Might Also Like: Obtaining a California Nurse Practitioner License in 8 Painful Steps
Your email address will not be published. Required fields are marked *
STAY UP TO DATE WITH NEWS & BEST PRACTICES
Form