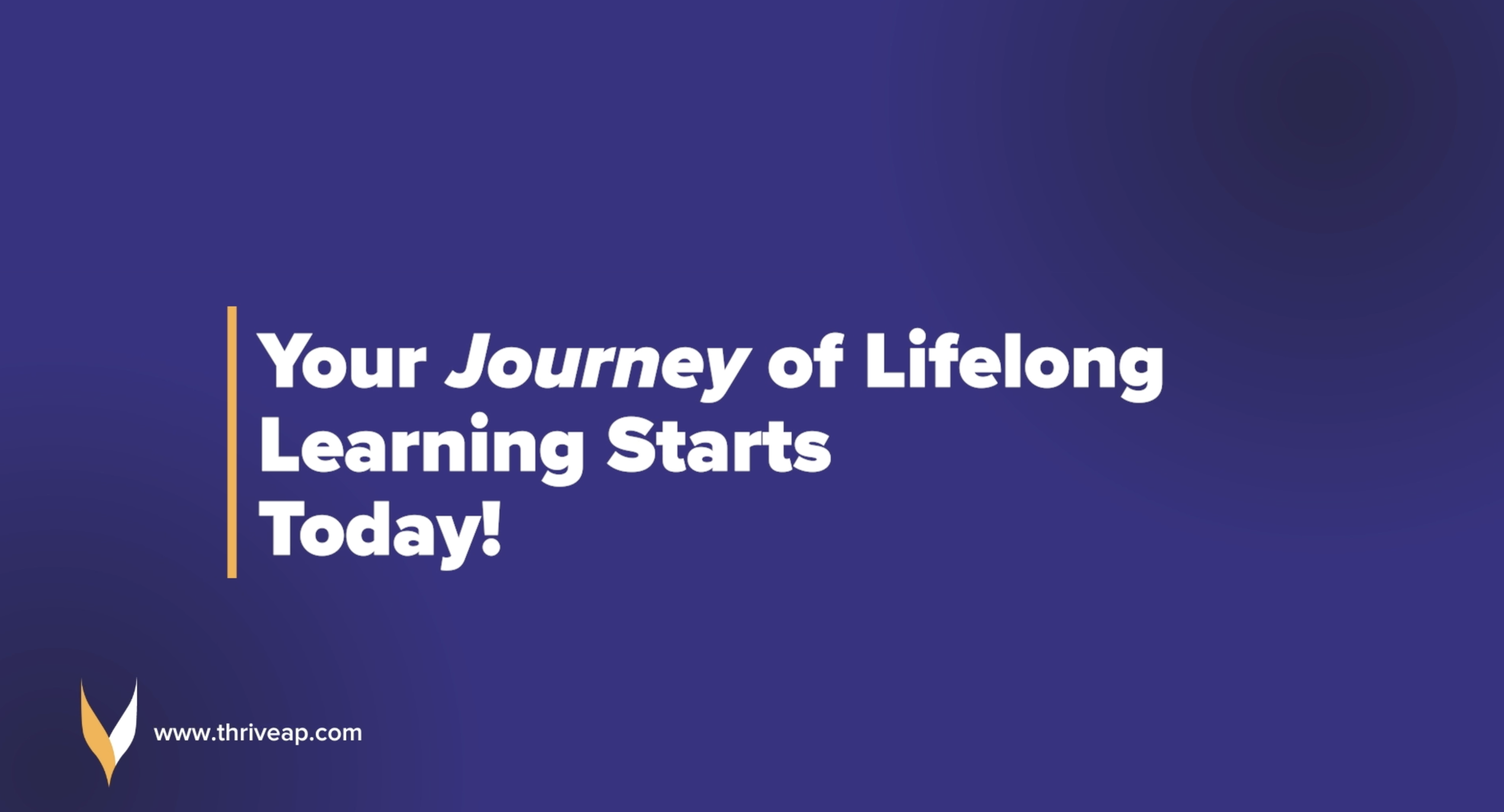 ---
ThriveAP

Introduces Educational Solution for Aspiring, Pre-Licensure NPs and PAs
ThriveAP proudly announces their latest innovation in transition to practice education, ThriveJourney. ThriveJourney is created specifically for pre-licensure nurse practitioners (NPs) and physician associates (PAs) preparing to enter the workforce.
The ThriveJourney solution marks the first step in a journey of lifelong learning, helping NPs and PAs navigate the beginning of their advanced practice career, before licensure. Participants will start their career on the right path through self-guided, on-demand expert guidance on topics not covered in school. Courses will include:
Board Prep Like a Pro

Navigating APP Contract Negotiations 101

Essentials of Credentialing & Privileging

Making the Most of Your Clinical Experiences

More to Come!
​​​ThriveJourney is conveniently offered at a cost-effective rate for this unique audience. Future NPs and PAs entering the workforce are often financially burdened but have not yet begun to reap the benefits of their new compensation packages, that is why it was important to ThriveAP to offer this valuable opportunity at an affordable price point. ​​
"It is our goal at ThriveAP to support advanced practice providers (APPs) throughout every stage of their career and to nurture their learning experiences. To accomplish this goal, we recognized the need to expand our educational solutions to pre-licensure APPs," explained Jim Creason, President, and CEO at ThriveAP. He continued, "future NPs and PAs who are preparing to graduate and transition into their new careers are faced with unique challenges not covered in academia. To empower NPs and PAs as they navigate this confusing time, we are excited to introduce our latest solution, ThriveJourney."

"ThriveJourney will provide essential knowledge sharing, best practices, and value to APPs before they enter the workforce in an official capacity. We designed the courses to be convenient and filled with guidance from experts who have successfully navigated this journey. ThriveJourney will allow NPs and PAs to gain a competitive advantage on their peers during a time of explosive growth in the marketplace," said Veronica Hill, DNP, CRNP, Vice President of Clinical Operations at ThriveAP.
The career of an advanced practice provider is marked by a journey of lifelong learning. Embark on your journey and begin navigating your career path today at: https://www.thriveap.com/thrivejourney
---
About ThriveAP: Founded in 2012, ThriveAP has become an important education resource for Advanced Practice Providers and their employers throughout the nation. ThriveAP's programs help facilitate the growing impact of APPs in the delivery of healthcare and is recognized for its quality, relevance, and convenience. The ThriveAP curriculums blend interactive educational experiences, community, and support to improve provider productivity, proficiency, and confidence through real-world skill development. Learn more, ThriveAP.com
Your email address will not be published. Required fields are marked *
STAY UP TO DATE WITH NEWS & BEST PRACTICES
Form