---
Three Ways NPs and PAs Can Supercharge Their Career Through Writing and Publication
Writing is a superpower. Like telepathy, it allows us to project our thoughts around the globe. Like super strength, it empowers us to leap over the tallest career obstacles to reach our goals. And like super speed, it can accelerate us through new stages of our careers. If you are a healthcare worker who has never published, then your career might have the only superpower it doesn't want: invisibility.
Maybe you haven't discovered the benefits of writing and publication yet, but you don't need a radioactive spill to activate your own superpowers. Writing and publication offers major career benefits for healthcare workers. It can expand the reach of their clinical work or jumpstart a non-clinical career. However, many healthcare professionals are understandably intimidated by the writing and publication process. Here are three ways writing can supercharge your healthcare career.
1. Establish Your Clinical Expertise
Your patients and employers probably know you have excellent clinical skills. But the outside world never gets to see you working at the bedside. Writing and publishing on clinical topics related to your area of knowledge or experience showcases your expertise to a broader audience. Peer-reviewed journals and venues like professional conferences show that your ideas are well-vetted and that you know what you're talking about. Just one or two publications can set you apart from the crowd of clinicians and might help you land your dream job or future promotion.
2. Gateway to Academia or Education
Educating future clinicians is an excellent way to find fulfillment and have a bigger impact on the world. But universities and other academic institutions care about more than just clinical skills. Most universities use scholarship, such as research and publication, as criteria for faculty appointment and promotion. If you have published or otherwise presented your ideas, you have already laid the groundwork for a potential transition to academia. I wrote an entire article about this pathway: How to Get a Job in PA Education Through Writing.
---
For more clinical tips & pearls of wisdom, apply to enroll in one of the ThriveAP transition to practice curriculums
---
3. Creating Non-Clinical Opportunities
Some clinicians' career paths lead them away from clinical medicine. Maybe that involves working for commercial healthcare companies, research institutions, healthcare policy, or blazing a trail through entrepreneurship. Almost any role, however, involves communicating complex ideas and establishing a level of expertise in a particular area. Writing and publication can showcase both of these attributes and make you an appealing candidate for a future opportunity. Medical Science Liaisons, for example, utilize both clinical knowledge and communication skills to advance the development of pharmaceutical products and medical devices.
Meet Our Author: Harrison Reed, MMSc, PA-C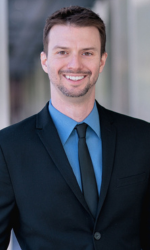 Harrison Reed, MMSc, PA-C is a critical care physician assistant at Medstar Washington Hospital Center in Washington, D.C. He has served as full-time faculty at the George Washington University PA Program and in several senior editorial positions at academic medical journals, including as Associate Editor and Acting Editor in Chief at the Journal of the American Academy of PAs (JAAPA). His writing has won several awards including the Society of Critical Care Medicine's Annual Scientific Award and the 2022 AAPA Publishing Award. He currently serves as the Clinical Editor of JAAPA and publishes writing advice and insights at HarrisonReedWriting.com.
Harrison participates in our ThriveAP faculty, if you want the opportunity to learn from him and other experts apply for one our transition to practice programs.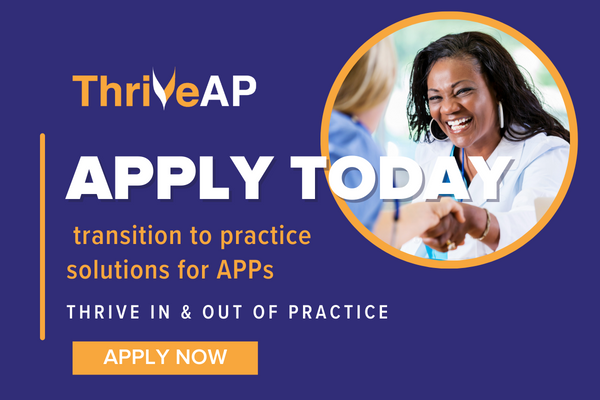 Your email address will not be published. Required fields are marked *
STAY UP TO DATE WITH NEWS & BEST PRACTICES
Form