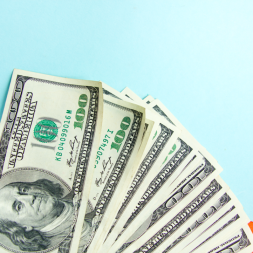 ---
If there's one thing on the minds of nurse practitioners I talk with, it's compensation. NPs that are currently employed want to make sure they're being paid fairly. Nurse practitioners on the job hunt are curious about competitive wages. And, aspiring NPs are calculating what kind of lifestyle they can expect as they embark on a new career path.
While a big part of the nurse practitioner compensation equation depends on the specialty in which you practice, geographic location is another important factor. Laws in some states make it easier for employers to benefit from using NPs so, salaries in those regions are higher. In some states the healthcare landscape looks much different than in others. Job markets in certain areas are saturated with nurse practitioners, deflating salaries, while in others demand for NPs results in significantly higher than average pay.
Looking at data from the US Bureau of Labor Statistics we checked out the average salary for nurse practitioners in each state. Here's how much NPs in your area can expect to earn (on average).
Average Nurse Practitioner Salary by State
How does your nurse practitioner salary compare to the average in your state?
You Might Also Like: How Much Should NPs Expect to Pay a Collaborating Physician?
Your email address will not be published. Required fields are marked *
STAY UP TO DATE WITH NEWS & BEST PRACTICES
Form