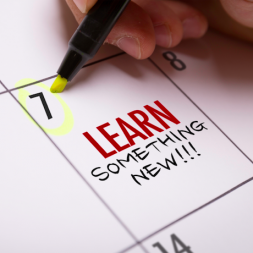 ---
As a nurse practitioner, the expectations placed on me are high. Not only must I know how to diagnose and treat patients, I'm required to do this in an environment where my employer tracks my time and efficiency. I've got to keep billing and malpractice pressures in mind, not to mention each individual patient's preferences. Working as a NP can be tough – I found this especially true in my early years of practice.
Facing these pressures along with my still limited clinical knowledge was overwhelming. It left me burnt out and questioning my career. How can less experienced NPs overcome these obstacles and find career satisfaction?
Mentorship in your first year or two working as a nurse practitioner is a must. You've got to have a guide (and some grit!) to help navigate the challenges you'll inevitably face. I use the term 'mentor' loosely here. You may not find an on-the-job mentor who's warm and fuzzy and goes out of their way to be your cheerleader. Finding such an individual is a rarity for nurse practitioners. Rather, simply find someone who tolerates answering your questions and giving clinical guidance. It's imperative you have another provider who's willing to take time out of their work day to keep you on the right path and help you continue learning proper patient care.
Given that there's limited time in the workday and identifying another provider to help in your quest for continued learning is tough, as a new grad you'll also need to invest in continuing education. This often looks like reading up on clinical questions at home or attending continuing education events. As an NP, I find it difficult to do at-home study. The work day is exhausting, so the last thing I'm motivated to do when my shift is over is pick up an ECG interpretation guide. So, here at ThriveAP, we've created a solution to the problem – a weekly education program that fits into your workday.
Can you tell me more about the program?
ThriveAP is a post-graduate training and education program for nurse practitioners and physician assistants. The program includes 12 months of weekly online live webinars, taught by seasoned providers, geared towards the primary care practice. Not only are our webinars engaging and interactive, but we offer a two-day hands on conference known as our ThriveAP Skills Lab where we cover suturing, minor office procedures, and more.
What does participation in the curriculum program look like?
ThriveAP's curriculum program for less experienced providers has two components:
1. 12 Months of Online Webinars
2. ThriveAP Skills Lab
At the skills lab conference, nurse practitioners in the program convene at ThriveAP HQ in Nashville, TN for two days to participate in hands-on learning like suturing and office procedures as well as other education sessions. We cap off each day's hard work with a social outing to connect with other program participants and grow a peer support network.
In addition to the skills lab, participants meet weekly in an online classroom setting to hear from experts about a different clinical topic each week. Curriculum includes subjects like ECG interpretation, understanding anemias, management of palpitations in primary care and more. Participants also take part in professional development topics during our discussion time on the webinar. Discussions have included subjects like preparing for a performance review, billing and coding, and talking with the anti-vax parent. Discussions allow the curriculum to adapt to pressing needs of participants.
Who pays for the program?
Employers often cover the cost of participation in ThriveAP. Otherwise, you're welcome to use CME stipends to cover part or all of the program or you can self-enroll and pay out of pocket.
How do I sign up for the program?
We welcome less experienced nurse practitioners and physician assistants (or even experienced providers who need a refresher) interested in improving their clinical knowledge.
Here's how you can participate:
1. Let your employer know you'd like to participate in the curriculum program. This includes attending the 2-day Nashville kickoff as well as 90 minutes/week of live online classroom sessions.
2. Ask your employer to request a curriculum overview packet or reach out to our team at info@thriveap.com.
3. Once we hear from you or your employer, we'll get in touch to iron out the details of your participation.
When does the program start?
ThriveAP operates on a rolling curriculum. This allows you to start at any point in the year and continue for the following 12 months until you complete all of the curriculum blocks.
Questions? Contact ThriveAP's team at info@thriveap.com.
Your email address will not be published. Required fields are marked *
STAY UP TO DATE WITH NEWS & BEST PRACTICES
Form