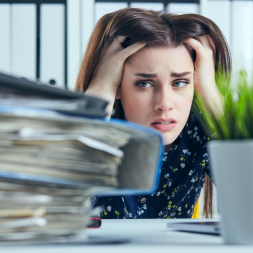 ---
As the kickoff to ThriveAP nears, our participating nurse practitioners are facing the NP certification and licensure process. If you're a new grad nurse practitioner, you're likely in a similar place. Approaching the process in an efficient, organized manner ensures you keep your job search and start date on track. A lack of understanding of the licensure process for nurse practitioners wastes precious time.
California is one state notorious for making NPs jump through hoops when it comes to obtaining an advanced practice license. True to the Golden State's bureaucratic reputation, applying for licensure with the Board of Nursing takes more time and effort than in other locations. Nurse practitioners should be aware of this hurdle and start the application process as soon as possible. Just how can NPs secure a license to practice in California? Simply follow these 8 (painful but totally worth it) steps.
Step 1: Submit an RN license application
If you want to work as a nurse practitioner in California, you'll need your state RN license first. California accepts applications for RN licensure online or by mail. A link to the online application and list of required documents can be found here. Currently, processing times are listed at 10-12 weeks, so you'll want to get started on your app as quickly as possible. The fee for the California RN license ranges from $150 to $249.
Can't wait 10-12 weeks to get your license? The California Board of Nursing does allow new nurses to apply for an interim permit to work while awaiting NCLEX results, or for RNs licensed in other states, to apply for a temporary California RN license. A temporary nursing license allows applicants to practice while awaiting processing of the completed application.
Step 2: Gather supplemental materials
Don't delay in sending off the supplemental materials that accompany your RN license application. Several pieces of information will be required in addition to the application packet such as fingerprints, a passport photo, and official transcripts.
If you live in, or will be visiting California, LiveScan is the most efficient way to complete the fingerprint requirement. If you can't make it to CA, opt for completing a fingerprint card at a local law enforcement office. Call first to make sure the department offers this service. Required passport photos can be taken at drug stores like Walgreens, or at many FedEx locations. Purchase an extra copy of your passport photo as you will need another snapshot later in the NP license application process.
Request that your school send transcripts as soon as possible. Fill out the required 'Request for Transcript Form' on your license application to send it to your school along with the request. Close follow up both with your school to make sure the required form and transcript have been submitted to the BON, as well as follow up with the BON to ensure that your transcript has been received, are recommended.
Step 3: Verify your RN license
If you are licensed as a nurse another state, California wants to make sure you're legit. You will need to visit Nursys, click 'Request Verification', and pay a $30 fee to verify your license. There are a handful of states that do not use the Nursys system for verification. This list includes California, Kansas, Oklahoma, Louisiana, Alabama, West Virginia, and Pennsylvania. If you are licensed in a state on this list, you will need to fill out the License Verification Form included in the application packet rather than using the Nursys system.
Step 4: Apply for an Advanced Practice Nursing license
Once you have received your RN license, you may begin the application process for your advanced practice nursing license. There are three paths to apply for nurse practitioner licensure in California. They are as follows:
Method 1: Application for California NP program graduates – This path does not require that applicants take a national certification exam provided graduation from an approved California NP program.
Method 2: Application for nationally certified NP applicants – This path leads to licensure for applicants who have taken and passed a national nurse practitioner certification exam. You may submit your application and materials before you have taken the national certification exam to get the licensure process moving.
Method 3: Equivalency – This path is for nurse practitioners who have not attended an approved California NP program or passed the national certification exam. Additional paperwork is required to verify clinical competency.
Regardless of the path by which you will obtain licensure, the same application form is used. A link to the California nurse practitioner license application can be found here. The fee to apply for licensure is $150. The processing time for this application is estimated at 10-12 weeks.
Step 5: Gather supplemental materials (again!)
You will need to submit transcripts from your NP program, as well as have your NP program complete the 'Verification of Nurse Practitioner Academic Program' form included in the application packet. Note that the step 7 in the licensure application process also requires items from your school, so in the interest of efficiency, request these from your program all at once.
Once you pass the national certification exam, don't forget to have your certifying body send verification of your certification to the California Board of Nursing.
Step 6: Submit the Furnishing Number application
If you want to prescribe as a nurse practitioner in California, you'll need to apply for a Furnishing Number. You can submit this application at the same time as the application for your nurse practitioner license and complete it either online or by submit it by mail. A furnishing number will be required for you to obtain a DEA number later in the licensure process. The furnishing number application fee is $50. You will need that additional passport photo for this application.
Step 7: Complete required prescribing continuing education
The State of California requires that prescribing nurse practitioners complete three hours of continuing education related to prescribing controlled substances. Pharmacology courses in some NP programs meet these requirements, but most do not. The requirements for qualifying courses are listed on the Furnishing Number application. The California Association for Nurse Practitioners offers courses that do qualify and that may be completed at a distance.
Step 8: Be patient but persistent
Call the Board of Nursing every 2-3 weeks to check on the status of your application and make sure all required documents have been received. California is slow when it comes to licensing, but a gentle nudge can help speed up the process, and at worst prevent a disastrous delay.
Once you receive your California nurse practitioner license, don't forget to apply for a federal DEA number if you plan to prescribe, as well as a National Provider Identifier. The licensure and certification process is long but well worth the effort!
Your email address will not be published. Required fields are marked *
STAY UP TO DATE WITH NEWS & BEST PRACTICES
Form