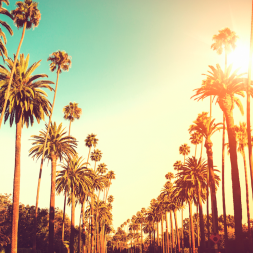 ---
West Coast Physician Assistant Programs that Don't Require Experience
If you're looking at physician assistant schools, you've likely noticed that most require applicants to have healthcare experience. And, not just any experience. PA schools typically require that students have direct patient care experience and have several restrictions as to what kinds of experience qualify, and which do not.
So, what if you want to become a physician assistant, but lack the hours of direct patient care experience to apply? Fortunately for aspiring PAs, there are several schools out there that without a healthcare experience requirement. Here are a few such schools on the West Coast.
Palo Alto, CA
In 2017, Stanford University will begin offering a Master of Science Degree in PA studies, which will accept students from throughout the U.S. Stanford will not require a set minimum of direct patient care hours; however at least 500 hours of healthcare experience from either employment or volunteering is strongly recommended. And because of the university's commitment to underserved healthcare communities, prior leadership or service work in medically underserved areas are also desired of applicants.
Western University of Health Sciences
Pomona, CA
Western University of Health Sciences does not require any direct patient care experience. But in the over 2,300 applications received annually, those who do have health care hours are considered to be more competitive than those who don't; with only an average of 98 students accepted into the program each year. In addition, a history of ongoing community service and involvement is an essential consideration into the program.
Marshall B. Ketchum University
Fullerton, CA
Though Marshall B. Ketchum University does not have a set minimum of direct patient care hours, clinical experiences are required for entry into the program. Experiences are considered on a case by case basis and are dependent upon the quality of patient interaction. Examples of preferred clinical experiences include, but are not limited to, employment as a military medic or corpsman, back office medical assistant, CNA, EMT, LVN, paramedic, RN, and a scribe.
Oakland, CA
While Samuel Merritt University does require direct patient care hours in order for applicants to be considered, there is not a required minimum; however the most competitive applicants have at least 1,000 hours from paid or volunteer experiences. Each year the program accepts 44 students and boasts a 95% pass rate of the PANCE.
Where will you go for your physician assistant degree?
Your email address will not be published. Required fields are marked *
STAY UP TO DATE WITH NEWS & BEST PRACTICES
Form