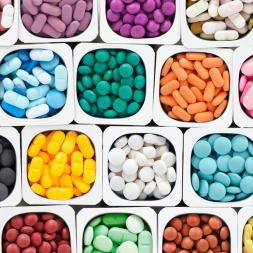 ---
From pharmacology to putting your foot down
Raise you hand if you struggle with setting boundaries in treating pain for your patients. Pain management is a huge topic these days for nurse practitioners and physician assistants. As one who has personally broken ribs in the past and felt the relief a Lortab provides and as one who suffered from a nasty case of influenza as a child and was comforted by codeine-containing cough syrup, I understand that opioids have a valid place in medicine. But, as a nurse practitioner practicing amidst an opioid crisis, I also feel immense pressure to stray from prescribing these drugs.
Based on these personal experiences paired with the current opioid crisis, I find setting boundaries around prescribing controlled substances confusion. Like myself, the NPs and PAs I talk with struggle to set the appropriate line for prescribing of controlled substances. Do we withhold pain relieving treatments from all for fear we'll prescribe to an addict or to make saying 'no' easier when a controlled substance isn't warranted? Do we give people what they ask for out of laziness? Or, do we continue to practice with a cloud of uncertainty hanging over our heads when it comes to prescribing?
I'm a believer that information is power. Our schools, at least for many of us, didn't provide quite enough information to empower us as NPs and PAs to manage the ins and outs of the pressures we face when it comes to prescribing pain meds. So, in the coming months here on ThriveAP, I plan to provide some insight into the pharmacology of pain management. The more we understand pain, the better we'll be at approaching patients with pain and helping them manage it in an ethical, effective, appropriate manner.
So, what's the new series going to cover? A few of the topics you can expect to see this summer related to pain management include:
Categorizing pain and how determining pain type can help you treat effectively
Relative strengths of pain medications
Official guidelines
What does research say about medication efficacy?
Pharmacology specifics and resources
Sample pain management contracts
Weaning patients off opioids
Approach to drug seeking patients
…and more!
If there's something you want to know about pain management and pain patients, let us know! Leave a comment below and we'll get answers to your pressing questions.
Your email address will not be published. Required fields are marked *
STAY UP TO DATE WITH NEWS & BEST PRACTICES
Form