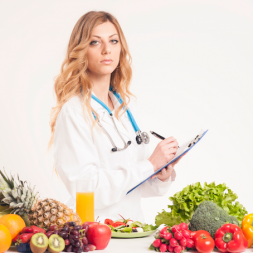 ---
I recently talked with a new grad nurse practitioner who shared some frustrations with me about her first NP job. As a family nurse practitioner, she envisioned herself talking with patients about their health status, counseling them about diet and exercise, and ultimately making an impact on her patient's overall health. Instead, she finds herself crunched for time, managing long medication lists, and ordering an endless string of labs.
Once in practice, this nurse practitioner experienced the realities that most of us face as NPs. Our patients our on multiple medications, many times ten or more, prescribed as a remedy for diseases resulting from unhealthy lifestyle choices. Administrators pressure her to reach productivity goals leaving her little time to manage her patient's chronic conditions, much less sit down to discuss lifestyle choices and preventative care. Even as an experienced RN, familiar with the complexities of the healthcare system, this NP found herself frustrated and looking for something new. Many nurse practitioners I talk with share similar frustrations.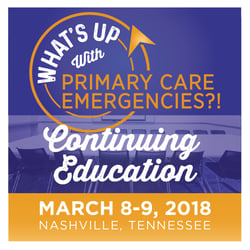 For new grad NPs, the realities of employment often come as a shock. The business and clinical aspects of healthcare collide once we're out of school and on the job, placing additional considerations on our patient interactions. We no longer have the luxury of seeing patients within the preceptorship context or the ability to spend as much time on these visits. Practices must generate enough revenue to support themselves and turn a profit, which means NPs must bill a certain amount. The number of patients a provider sees as well as the types and number of tests and procedures ordered or performed all play into this equation.
Naturally, we all want to help our patients. But, time and productivity pressures from management don't always allow us to do so in the way we think works best. Insurance companies don't reimburse healthcare providers, or at least not well, to offer guidance on measures like diet and exercise, so doing so means taking time away from higher revenue generating visits and activities.
This isn't a new observation, it's one that healthcare providers have discussed for a number of years. Misplaced incentives are often stated as a cause of burnout and job dissatisfaction. But, they are a reality that many nurse practitioners don't expect as they begin their careers. Nurse practitioner schools emphasize that NPs are to "treat the whole patient" and place a focus on preventative healthcare and coaching. Too often, however, they neglect to weave the realities of working for an employer into their teaching. In the employment setting, nurse practitioners' metrics are closely monitored such as the number of patients the NP treats and the amount of revenue each provider generates for the practice.
So, if you're an NP student or a new nurse practitioner, prepare yourself for this challenge. This doesn't mean you won't help your patients and provide value to their lives. It does mean that in most settings, idealistic visions of 30-minute conversations where you develop a healthy eating plan with a patient are unlikely. If you're an experienced nurse practitioner, know you aren't alone in your frustrations and consider a balanced perspective of your role. If you don't carry your own weight financially in a practice, logistically it does not make sense for the facility to employ you. However, there are ways you can implement teaching and coaching into your patient interactions on a schedule-friendly scale. We must do our best to balance the realities of our healthcare system with our efforts to provide instruction for our patients.
Have you been surprised or frustrated by this balance in your workplace? How have you coped? What solutions have you come up with?
You Might Also Like: What Should NPs Expect in a Performance Review?
Your email address will not be published. Required fields are marked *
STAY UP TO DATE WITH NEWS & BEST PRACTICES
Form