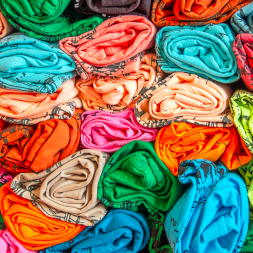 ---
If you're a nurse practitioner student, crunch time is upon you. My guess is that you're gearing up for midterm exams which will be followed all too soon by finals week. If you're dreading the study sessions necessitated this time of year, lift your spirits with a wardrobe selection to match your current situation. Check out these midterm week tees for nurse practitioner students.
STU -DYING Tee
This tee pretty much sums of the end of the semester for NP students.
Being a Nurse will Teach You…
Whether you've got an extensive background in nursing or have just completed the female/male physical exam portion of your NP education, you've most assuredly developed the skill of being "unfazed by random genital sightings". Welcome to the NP life! Check out this crewneck tee here.
Because Nursing School
Can't hang out with friends? Neglecting your family? Your personal appearance? This shirt says it all.
99 Problems…and They're All Due Tomorrow
Midterms and final exams aren't all you have going on. Let's not forget term papers, group assignments and clinical checkoffs. Are you feeling the crunch yet? Show your stress with this long-sleeve tee.
What Did I Get on My Exam?
When midterms don't go as planned…this one's for the day after the big exam.
Sorry I Can't…
We've all got good intentions when it comes to completing assignments and studying on time. But, sometimes the pantry…and the TV…and anything else but being productive get in the way. You know exactly what I mean. Represent the sentiment with this baseball tee.
Nursing – 10% Saving Lives, 90% Paperwork
Alright, so this tee isn't exactly midterm-related, but it's oh-so-true. If NP school has made you all too familiar with your computer screen and not so much with patients, we feel ya.
Study Hoodie
Learning by osmosis is a real thing. As long as you've got a textbook open, it's still called studying, right?! Spread the revised definition with this hoodie.
How are your midterms going?
You Might Also Like: Nurse Practitioner Certification Study Timeline
Your email address will not be published. Required fields are marked *
STAY UP TO DATE WITH NEWS & BEST PRACTICES
Form