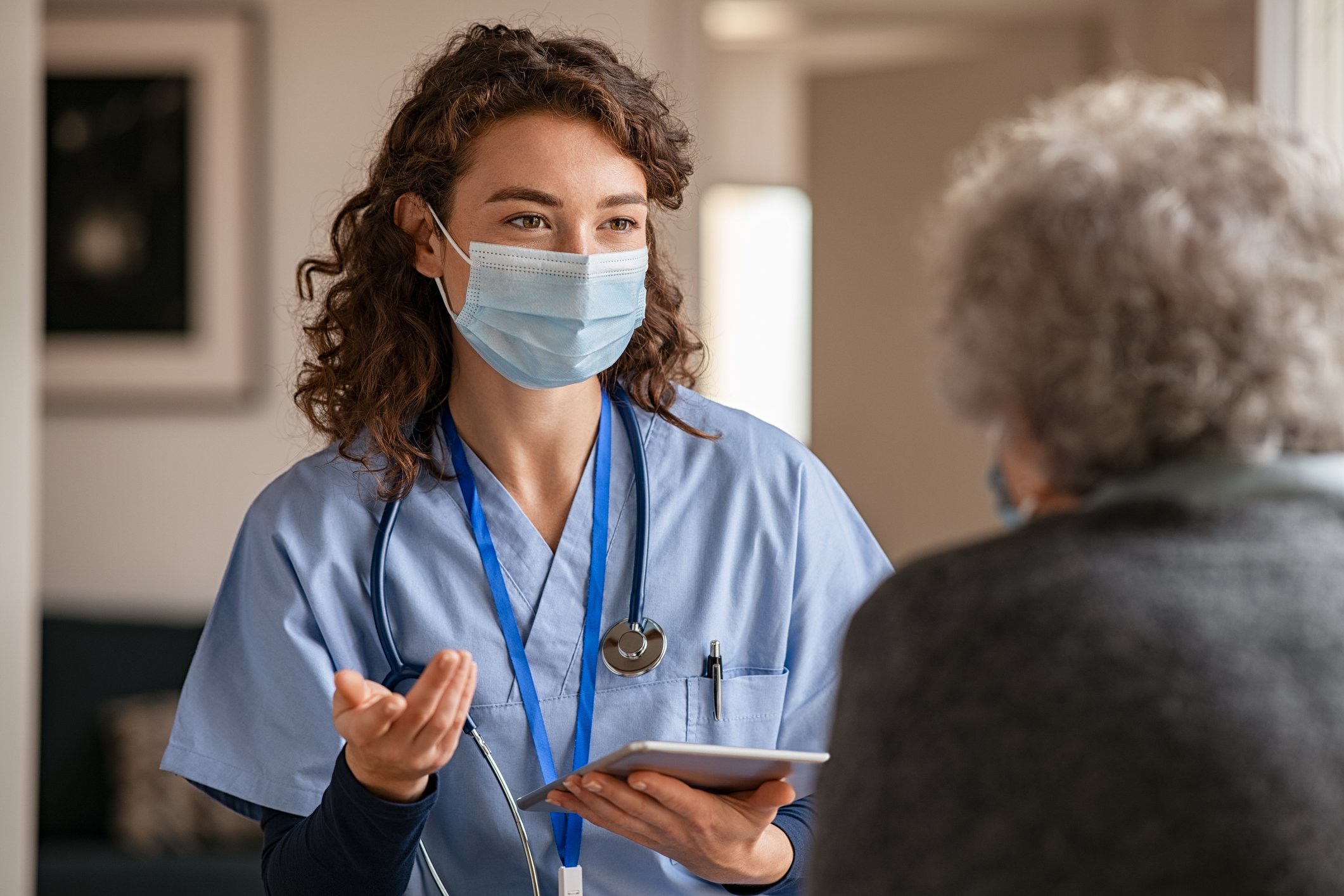 ---
Have you ever worked with a D.O.? When I began practicing in the emergency department, there was a clear favorite of mine when it came to which doc I preferred to work with. He was efficient, helpful, and always brightened the mood of the ED. Then, one day I discovered he was not an M.D. but rather a D.O. Not having experience working with D.O.'s, this conjured up all sorts of questions in my mind.
How is a D.O. different than an M.D.? Are there any legal or practice implications associated with the different degrees? It turns out the differences between a Doctor of Medicine (M.D.) and Doctor of Osteopathy (D.O.) are a bit nuanced. But, while these differences are subtle it is important that we as nurse practitioners understand the distinction between these two physician groups.
What exactly is a Doctor of Osteopathy?
We are all familiar with traditional Doctors of Medicine. But, Doctors of Osteopathy? The practice of osteopathy began in the late 1800's based on the teachings of physician and surgeon Dr. Andrew Taylor Still. Still believed that diseases were caused by mechanical interference with the blood and nerve supply and therefore could be cured by manipulation of the skeleton and muscles. Still's beliefs were scientifically unfounded, but sparked a new movement among physicians leading to the Doctor of Osteopathy profession.
Today, M.D.'s and D.O.'s practice in a similar manner. In fact, the American Medical Association's official definition of a physician is "an individual who has received a 'Doctor of Medicine' or a 'Doctor of Osteopathic Medicine' degree following successful completion of a prescribed course of study from a school of medicine or osteopathic medicine". In every state M.D.'s and D.O.'s are granted essentially the same privileges. Both degrees are recognized internationally as well.
How does the education and training of M.D.'s and D.O.'s differ?
Education is the most noticeable distinguishing factor between Doctors of Medicine and Doctors of Osteopathy. Both types of programs teach basic science curriculum as well as require clinical rotations, but diverge when it comes to the philosophy behind the practice of medicine.
Medical schools preparing M.D.'s teach allopathic medicine. Allopathic medicine is what we think of when we envision mainstream medicine. It deals with pharmacologic and therapeutic interventions for diseases and conditions. Medical schools preparing D.O.'s take an osteopathic approach to health. In addition to learning the mainstream approach to medicine, these programs integrate a holistic, wellness, and preventative medicine focus. This includes training in traditional osteopathic treatments such as spinal manipulation.
Following a four-year medical program including education in science and medicine, both M.D. and D.O. students must take a licensure exam. The exam for these two groups is different but for both is important in determining acceptance to a subsequent residency program. Students graduating from either type of program may apply for a residency in any specialty. It can, however, be more difficult for D.O. students to get accepted to top residency programs. Following a residency, both M.D.'s and D.O.'s must become board-certified in their given specialty.
What are the differences in practice between M.D.'s and D.O.'s?
The real-life differences between Doctors of Medicine and Doctors of Osteopathy are few, and largely a result of personal and professional preference rather than necessity. After much debate from the 1960's to 1980's, all states now recognize both groups collectively as "physicians" so laws governing the medical practice of the two groups are the same.
Although M.D.'s and D.O.'s have equal options when it comes to choosing a specialty, more D.O.'s than M.D.'s choose primary care. This is consistent with the osteopathic focus on wellness and preventative medicine. This trend, however, is showing signs of reversal. The proportion of osteopathic students choosing to specialize in primary care is declining. Research also shows that in practice, D.O.'s are using less and less of an osteopathic approach in their practice and leaning more mainstream. For example, a 2001 survey showed that 50 percent of D.O.'s used spinal manipulation on less than 5 percent of their patients.
Overall, D.O.'s have a unique history and approach to medicine. But, these differences are becoming less and less noticeable in practice. Most patients may not even realize the distinction. Do you notice any differences between M.D.'s and D.O.'s in your practice?
You Might Also Like: AAFP Takes a Jab at Nurse Practitioners: Where Do You Stand?
Your email address will not be published. Required fields are marked *
STAY UP TO DATE WITH NEWS & BEST PRACTICES
Form