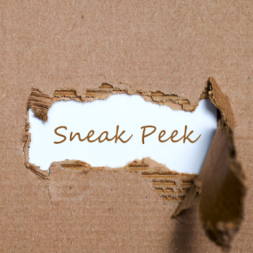 ---
Our first ThriveAP+ class is well underway. If you haven't yet heard of ThriveAP+, you can think about the program similar to a residency for nurse practitioners. ThriveAP+ matches less experienced NPs with facilities capable of supporting new grads in medically underserved areas across the country. As a group, ThriveAP+ participants support each other throughout the ups and downs of new grad life, and join in opportunities to further clinical learning along the way.
Last month, the inaugural ThriveAP+ class jumped in to their learning adventure with a kick off conference at ThriveAP headquarters here in Nashville, Tennessee. What does the ThriveAP+ kickoff experience look like?
Participating nurse practitioners arrived in Music City on a pleasant fall evening. The following morning, the conference commenced with a meet-and-greet over breakfast downtown. Then, the group dove in to a day packed with continuing education sessions. We discussed topics such as practical tips for efficiency and time management as a new grad NP, as well as the basics of billing and coding. Then, a few guest experts joined us to discuss content like motivational interviewing, a technique to engage patients and help them overcome obstacles to health. We also heard from an attorney who talked legal pitfalls NPs may face, and gave advice on practicing in compliance with state laws and Boards of Nursing.
After a long day of learning, we took a brief break to freshen up then regrouped at one of Nashville's restaurant hot spots for a relaxing Italian dinner. What better way to celebrate the beginning of a life adventure than a plate full of pasta and a glass of wine (or two…), right?
The following morning, ThriveAP+ participants met up again for a day chock full of continuing education. The majority of our time was spent mastering suturing skills and minor office procedures. The session included practicing digital blocks on hot dog 'fingers' and draining abscesses on chicken drumsticks. You've gotta start somewhere! Accompanied by an instructional lecture, ThriveAP nurse practitioners left the conference armed with newfound confidence in procedural skills.
To end the ThriveAP kickoff with a bang, the group converged on a nearby bowling alley to socialize over dinner, cocktails, and friendly competition. And, of course, there were prizes.
At the ThriveAP kick off, participants bonded as a group, each earned 14 hours of continuing education credit, and left with practical skills essential to success in their new roles.
Are you interested in participating in the ThriveAP+ adventure? Learn more by checking out our overview packet and application here or, by emailing info@thriveap.com for more information.
You Might Also Like: Take a Post-Graduate Nursing Adventure!
Your email address will not be published. Required fields are marked *
STAY UP TO DATE WITH NEWS & BEST PRACTICES
Form