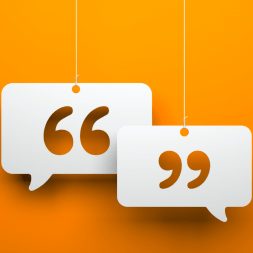 ---
Are you a nurse practitioner student or new grad thinking about finding employment? For many NPs, jumping into a traditional employment setting can be pretty scary. Seeing high patient volumes and practicing in an environment without much support is difficult when you're just starting out. So, last year we came up with a solution here at ThriveAP. ThriveAP+ is a residency-like program for nurse practitioners that helps NPs transition from education to practice. If you'd like to learn more about the program, check out our top informational posts from the past year.
1. An Inside Look at Nurse Practitioner Residency Life
Last month, the inaugural ThriveAP+ class jumped in to their learning adventure with a kick off conference at ThriveAP headquarters here in Nashville, Tennessee. What does the ThriveAP+ kickoff experience look like? Continue Reading…
2. A New Kind of Residency for Nurse Practitioners
For me, the most frustrating thing about life as a new graduate nurse practitioner was my first year of practice. My initial months working post-graduation were fraught with stress and worry. I felt that I was performing poorly at work due to my inexperience. While my nurse practitioner program prepared me for practice, real-life clinical scenarios proved much more challenging than anticipated. Here at ThriveAP headquarters, we've been working hard on coming up with a solution to the unpreparedness many nurse practitioners feel as they graduate from their NP programs. What is ThriveAP+, you ask? Continue Reading…
Naturally, when I tell nurse practitioners about the program, they have a number of questions. Where will I be placed? How does the program work? If ThriveAP+ sounds like a program that might interest you, check out the following F.A.Q. for more information. Continue Reading…
One question many nurse practitioners have asked is, 'What kind of site can I expect to be matched with?'. As part of the application and matching process, ThriveAP+ participants will have the opportunity to share location and site preferences, although we encourage applicants to be open to unexpected opportunities! Sites are located nationwide and come in a variety of shapes, locations, and sizes. Here are the types of sites participants can expect include. Continue Reading…
5. New NP Residency: How Is The Program Structured?
A few nurse practitioners and soon-to-be NPs have reached out to us looking for more information about the program. How is ThriveAP+ structured? What qualities does the program have that help nurse practitioners grow in confidence and competence throughout the program? Continue Reading…
We can barely contain our excitement here at ThriveAP HQ. Our first ThriveAP+ class is about to conveign in Nashville, TN for a two-day kickoff conference. While we'll spend most of our time learning everything from how to crank up confidence as a new grad NP to suturing skills and minor office procedures, there will also be plenty of time for mingling, meeting other participants, and taking in all that Nashville has to offer. How can you be part of this residency-like program for nurse practitioners? We're glad you asked. Continue Reading…
7. Top 3 Reasons You Should Apply to the ThriveAP+ Nurse Practitioner Residency
ThriveAP+ identifies supportive facilities that are willing to help support NPs in the first years of practice. It also ensures that as a nurse practitioner, your efforts will not be in vain. ThriveAP+ matches less experienced NPs with facilities serving medically underserved populations to ensure your work with patients has maximum impact. Still not convinced you should apply to ThriveAP+? Here are the top three reasons current participants recommend the program. Continue Reading…
Do you plan to apply to ThriveAP+ in 2017? If so, start your application here!
Your email address will not be published. Required fields are marked *
STAY UP TO DATE WITH NEWS & BEST PRACTICES
Form