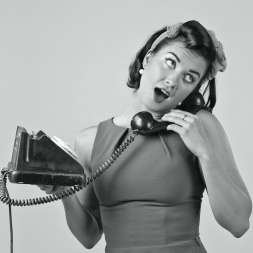 ---
A nurse practitioner I spoke with recently had a question about her NPI number. So, she searched online for her name + NPI. She was appalled to find that her personal address and cell phone were listed, plainly visible and available to the public, along with her NPI number and license numbers.
Most of our patients are reasonable, upstanding citizens, but as nurse practitioners we can get into disputes abut care, treat patients with psychiatric disorders, or encounter malingering patients. So, finding your home address and cell number online is pretty unnerving. If you're a nurse practitioner, here are a few steps you can take to get your personal contact information offline.
1. Always use a work address and phone number to register
Whenever possible, use your employer's address and a company phone number on official applications. This includes your NPI number, DEA number, RN and APRN licenses etc. unless otherwise indicated. In some cases, such as with your NPI, data from your application is made public. So, omit things like your personal email address and cell number unless these are specifically requested on the application. Finally, complete only required information on the application omitting optional sections. Less is more when it comes to privacy.
2. Know where your information is posted
It's not always possible to use an employer's contact information for your nurse practitioner licenses. For example, you may need to apply for an NPI number as a new grad before you've landed your first job. Not only do government websites list providers' addresses, private companies can integrate with these databanks and post the information on their own websites. NPI.com, healthprovidersdata.com and hipaaspace.com, to name a few, contain license and contact information for healthcare providers but are not official .gov websites.
Google your name to see what comes up. Google your name + profession as well as your name + NPI. Check the search results. Is your personal information visible to the public?
3. Edit your info
If you find your personal contact information online in conjunction with details about your practice identifier or nurse practitioner license, you'll want to get these changed. The best place to start is with official government entities, like the National Plan & Provider Enumeration System where you obtained your NPI. Simply log in and change your contact information to reflect your business address and work phone number. Private websites that pull NPI data update their sites regularly, so eventually your contact information should be updated in private systems as well. Check back about 7-10 days after you update your contact information with government channels to make sure these changes are also reflected on other websites. Many of these private sites that post NPI data also state the frequency at which they update their database so you know when you can expect them to reflect the changes you've made.
4. Contact the private entities posting your info
If your personal address, email or cell phone number are still out there, individually contact the companies posting this data. Most have contact forms on their websites. I haven't tested the responsiveness of these businesses to such requests, but since NPI data is public record, you don't have much other recourse.
5. Recognize other areas of weakness
Chances are that if a patient knows your full name and really wants to find you, he/she can. NPI data isn't the only personal information you have online. Property ownership, for example, is also public record, so your address may be found in state or county systems. Generally, however, this requires a bit more digging to uncover. If you're concerned, there are other more secure steps you can take like forming a company such as an LLC and purchasing your home through this entity. Some states may allow healthcare providers to specifically request that their name be removed from public property ownership records.
Is your personal contact information online in association with your nurse practitioner NPI?
You Might Also Like: Do You Need a DEA Number to Write Prescriptions?
Your email address will not be published. Required fields are marked *
STAY UP TO DATE WITH NEWS & BEST PRACTICES
Form