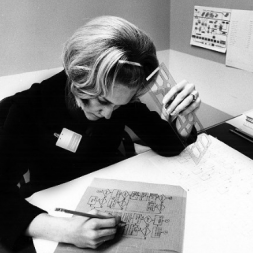 ---
When I first started my nurse practitioner education, I didn't think much about billing and coding. My focus was on learning and retaining clinical content rather than material related to the business side of medicine. As I proceeded through my NP program clinicals, however,I became aware of the complicated system by which charts are coded. One afternoon, I was even assigned by a preceptor to contact insurance companies to collect on past due payments.
Even with this introduction to billing and coding intricacies as part of my nurse practitioner education, I didn't fully appreciate the complexities of medical billing and reimbursement until a year or two into my career. The electronic medical records system my clinic used suggested the appropriate office visit code for each patient encounter, and I usually went along with the coding recommendation. Slowly, I became more familiar with the way healthcare entities are paid by insurance for patient encounters. I never sat down, however, to evaluate specifically how such payments translated into my paycheck.
As a nurse practitioner, particularly if you are compensated on a productivity basis, it's important to understand the way you are paid. The following flowchart will help.
While the process of translating a patient encounter into a nurse practitioner's paycheck seems simple, each step contains many smaller steps. Most practices and healthcare organizations employ a billing team to handle these processes. Although you may not be directly responsible for coding or accounting, it is essential that as a nurse practitioner you understand the basics of this process. Neglecting to do so could mean missing out on payment for the work you do. Or, worse, misunderstanding or negligence when it comes to billing and coding could result in serious violation that puts your license and business in jeopardy.
How much responsibility do you have when it comes to billing and coding in your practice?
You Might Also Like: Practicing for Points – How You Might Be Paid as a Nurse Practitioner
Your email address will not be published. Required fields are marked *
STAY UP TO DATE WITH NEWS & BEST PRACTICES
Form